How to Write a Thank You Email After an Interview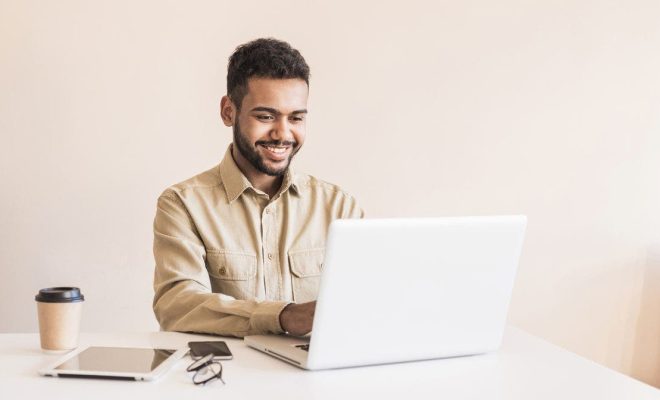 After going through the interview process, it's essential to send a thank-you email to your interviewer to thank them for their time and consideration. It shows your appreciation for their efforts and reiterates your interest in the position. Here are some tips to help you write an effective thank-you email after an interview.
1. Be timely: Send your thank-you email as soon as possible after the interview, ideally within 24 hours. This shows your interviewer that you are thoughtful, considerate, and well-organized.
2. Address the interviewer by name: Make sure you address the person(s) who interviewed you by their name(s). This shows that you were paying attention during the interview and also proves that you have good memory retention.
3. Thank them for their time: Begin your email by thanking the interviewer for taking the time to speak with you. This can set the tone for the rest of the email and make it more engaging.
4. Reference something you discussed: Reference something specific that you discussed during the interview. This shows that you were listening attentively and also crafting the email based off of insights discussed during the interview.
5. Restate your interest in the position: Reiterate your interest in the job and why it appeals to you. Highlight specific points regarding the position itself and how it uniquely aligns with your own professional interests.
6. Be concise: Keep your email to 2-3 short paragraphs. Make it easy for the interviewer to skim-read and quickly get the key takeaways from your email.
7. Be formal and polite: Although the email is informal, you still need to remain professional and formal. Avoid using overly casual language or jokes that could be misinterpreted.
8. Close with a positive statement: End your email by expressing your enthusiasm for potentially working with the company. This projects an aura of positivity that's essential for any potential candidate aiming to succeed.
In conclusion, a thank-you email after an interview is a valuable way to show that you appreciate the interviewer's time and that you're invested in the position. All of the tips mentioned above essentially fall within one of three categories: being timely, being specific and professional. Taking these steps helps you as a professional to stand out and show the interviewer that you were well-prepared and thoughtful about the interview.