How to Use Your Mac's Built-In Grammar and Spelling Checker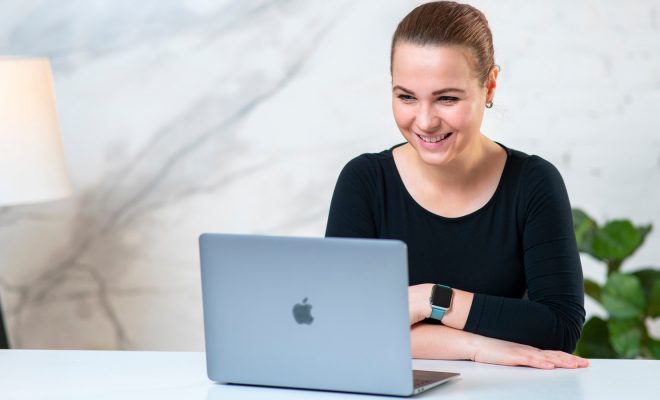 Whether you are a professional writer or a casual user, grammar and spelling mistakes can be embarrassing and detrimental to your credibility as a communicator. Fortunately, if you are a Mac user, you have access to a powerful built-in grammar and spelling checker that can help you catch errors before you hit "send" or "publish."
Here are some tips on how to use your Mac's built-in grammar and spelling checker:
1. Enable the Check Spelling and Grammar feature
To enable this feature, you need to go to your Mac's "System Preferences." From there, click "Keyboard" and then go to the "Text" tab. You'll see an option for "Correct spelling automatically" and "Correct grammar automatically." Make sure both boxes are checked.
2. Use the keyboard shortcut to quickly check spelling and grammar
When you are typing a document, you can use the keyboard shortcut "Command + Option + ;" to quickly check your spelling and grammar. The Mac will underline any errors in red or green. To see suggestions for correcting the errors, simply right-click on the underlined word and choose from the options provided.
3. Customize your spelling and grammar settings
If there are certain words or expressions that you frequently use in your writing that the Mac's spelling and grammar checker doesn't recognize, you can add them to your custom dictionary. To do this, simply right-click on the word and choose "Learn Spelling." You can also customize your grammar settings by going to "System Preferences" and then choosing "Language and Region." From there, you can specify your language and dialect, and adjust the settings for capitalization, punctuation, and more.
4. Take advantage of advanced grammar options
If you are a professional writer or editor, you may want to use some of the more advanced grammar options available on your Mac. For example, you can access a detailed grammar checker by downloading the "Grammarly" app. This app integrates with your Mac's built-in grammar and spelling checker and provides more in-depth analysis of your writing.
In conclusion, the Mac's built-in grammar and spelling checker is a powerful tool that can help you catch errors and improve your writing. By enabling the feature, customizing your settings, and taking advantage of advanced options, you can ensure that your writing is accurate, professional, and effective.