How to Use Minecraft's Elytra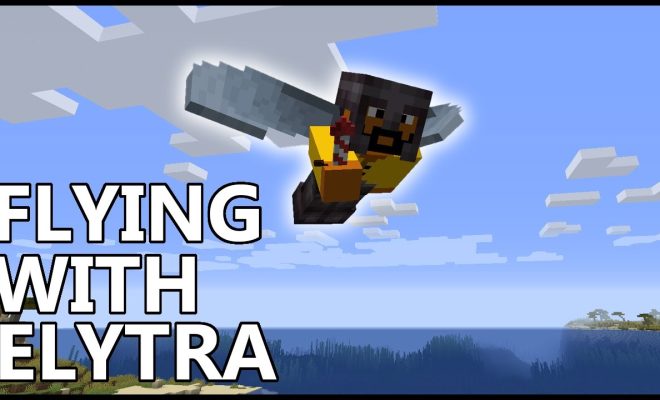 Minecraft's Elytra is a pair of wings that allow players to glide through the air and explore their world with ease. The Elytra is an incredibly useful tool that can help players reach new heights and explore areas that were previously inaccessible. In this article, we will explore how to use Minecraft's Elytra effectively.
Firstly, you need to obtain it. The Elytra can be found as a loot item in end cities within an item frame. When you find it, take care not to break the frame and the item can be picked up. Once you have the Elytra in your inventory, equip it in the chest slot. It will also show up as a cape on your player model.
To use the Elytra, the player must jump from a high point, such as the top of a hill or mountain. Once the player jumps, they can activate their Elytra by pressing the jump key twice. The first jump will launch the player into the air, while the second jump will activate the Elytra, allowing them to glide through the air.
It's important to keep in mind that the Elytra has a limited flight time, and players will need to find ways to stay in the air to extend their flight duration. This can be achieved by using updrafts from lava or waterfalls or by ascending with the rockets.
To use the rockets, players will need to craft them first. Crafting a rocket requires one paper, one gunpowder, and one firework star. Once crafted, players can equip their rockets in their hotbar and activate them by pressing the use key while gliding. The rocket will propel the player forward and upwards, allowing them to extend their glide time and reach new heights.
When using the Elytra, it's important to keep an eye on the player's altitude and to manage their flight time effectively. Players can land on the ground or in water by aiming towards them and pressing the sneak key.
In conclusion, the Elytra is a valuable tool for Minecraft players looking to explore their world from a new perspective. With a little practice and patience, players can master the art of gliding and reach new heights with ease. So, gear up, wield the power of the Elytra and soar high!