How to Use Live Listen on an iPhone to Boost Your Hearing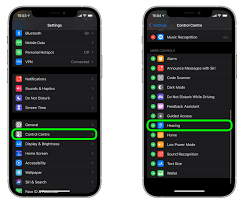 As technology advances, we're seeing more and more tools available to help us improve our daily life. One of these tools is Live Listen on iPhone, which is designed to help individuals with hearing difficulties or those who simply need a little boost when it comes to their hearing.
Live Listen is built into all iPhones from the iPhone 6 onwards and can be accessed by anyone. It works by using your iPhone as a remote microphone, streaming audio from your iPhone to your earbuds or hearing aids. This can be incredibly helpful in a range of situations, such as when you're trying to listen in a noisy environment or are in a location where you're not able to get close to the sound source.
If you want to improve your hearing with Live Listen on an iPhone, here's a step-by-step guide for how to get started:
1. Check Compatibility
To begin, make sure your iPhone is 6 or later, and you have a compatible set of earphones or hearing aids that can work with Live Listen. Live Listen is compatible with Apple's AirPods, in addition to Made for iPhone hearing aids.
2. Enable Live Listen
Before you can start using Live Listen, you'll need to enable it on your iPhone. To do this, go to 'Settings,' tap 'Control Centre,' and then select 'Customise Controls.' From there, scroll down and select 'Hearing Control.' This will add the 'Hearing Control' icon to your Control Centre.
3. Pair Your Earphones or Hearing Aids
Next up, ensure your hearing aids or earphones are paired with your iPhone. To do this, go to 'Settings' and then 'Bluetooth.' Activate Bluetooth and select your hearing aids/earphones.
4. Launch Live Listen
Now you're ready to launch Live Listen. Flip open your earphone or hearing aid case and place them in your ears. Then take your iPhone and swipe down from the top right corner to open Control Centre. Tap the 'Hearing Control' icon, and the Live Listen mode is activated.
5. Adjust the Volume
To increase or lower the volume, you can use your iPhone's volume controls. It's also possible to adjust the audio direction, making it easy to focus on the audio source you want to hear.
Overall, Live Listen is an extremely useful tool that can benefit anyone with hearing difficulties, hearing loss, or those who find it challenging to hear in noisy environments. By following these simple steps, iPhone users with compatible earphones and hearing aids can easily start to take advantage of Live Listen today.