How to Use Alexa with Samsung TV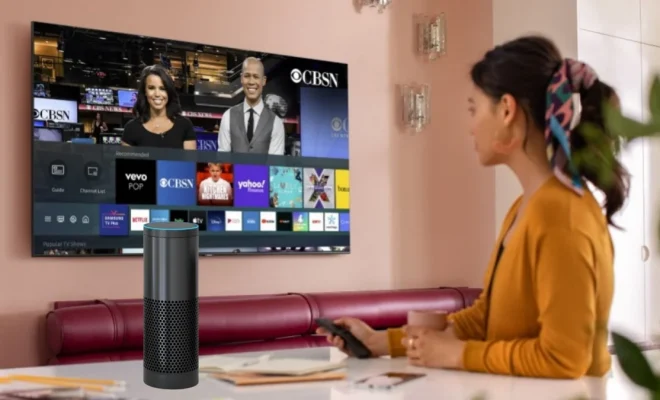 Alexa is a digital assistant developed by Amazon, and it can be used to control various smart devices. With the development of smart TVs, users can now use Alexa to control their Samsung TVs. Here's a guide on how to use Alexa with Samsung TV:
1. Set up your Samsung TV with Alexa
The first thing you need to do is set up your Samsung TV with Alexa. To do this, you will require the Samsung SmartThings app, which is available on both Android and iOS devices. Once you have installed the SmartThings app, connect your Samsung TV to the app by following the instructions in the app. When your Samsung TV has been connected to SmartThings, you can add your Alexa device to the app.
2. Connect your Samsung TV to Alexa
After you have connected your Samsung TV to SmartThings, you can easily connect it to Alexa. Open the Alexa app on your phone and go to settings. Scroll down to 'TV & Video' and then go to 'Samsung TV'. Here, you will be required to sign in with your Samsung account. Once you have signed in, Alexa will automatically detect your Samsung TV and connect to it.
3. Control your Samsung TV with Alexa
Once you have connected Alexa to your Samsung TV, you can use voice commands to control your TV. For example, you can use commands such as 'Alexa, turn on the Samsung TV' or 'Alexa, mute the sound on the Samsung TV'. You can also change the channel, adjust the volume and switch the input source using Alexa.
4. Set up Alexa routines for Samsung TV
Alexa routines are a set of instructions created by the user to automate tasks. You can create routines for your Samsung TV using Alexa. For example, you can set up a routine that turns on your TV at a specific time, such as when you wake up in the morning. To set up an Alexa routine for your Samsung TV, go to 'Routines' in the Alexa app and then choose 'Create Routine'. You can then add actions for your TV such as 'turn on/off' or 'change the channel'.
5. Troubleshoot connectivity issues
If you experience connectivity issues between your Samsung TV and Alexa, there are a few troubleshooting steps you can take. Firstly, ensure that your Samsung TV and Alexa device are on the same Wi-Fi network. Also, make sure that your Samsung TV software is up-to-date. If you are still experiencing issues, try disconnecting your Samsung TV from SmartThings and then reconnecting it.
In conclusion, using Alexa with Samsung TV can provide users with convenient and easy control over their smart TVs. Follow these simple steps to set up and start using Alexa with your Samsung TV today.