How to Unlock a Keyboard on an HP Laptop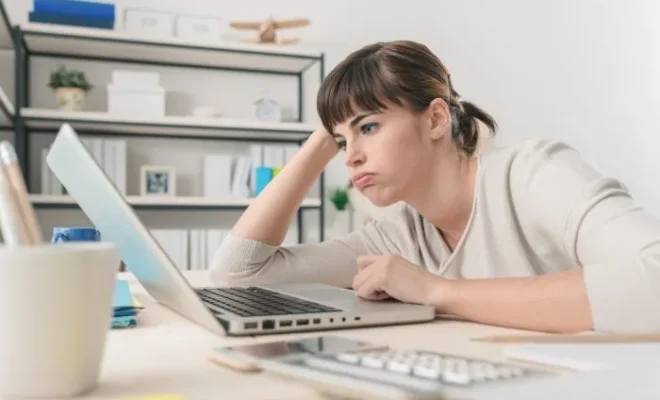 If your HP laptop keyboard suddenly stops working or is locked, don't panic, as there are ways to unlock it. In this article, we will show you how to troubleshoot and unlock your keyboard on an HP laptop.
Step 1: Restart your laptop
The first thing you should try is to restart your laptop. Sometimes, the keyboard lock issue could be a result of a software glitch or an error in your system. Restarting your laptop will close down any running program that might have caused the issue.
Step 2: Check the keyboard connection
Another reason for the keyboard lock issue could be a loose connection. Check to see if the keyboard is connected to the laptop correctly. If you are using an external keyboard, disconnect it and reconnect it. For a built-in keyboard, make sure that the ribbon connector is securely connected.
Step 3: Check the Num Lock key
If the Num Lock key is accidentally turned on, your keyboard could be locked. Press the Num Lock key on your keyboard to see if it helps to resolve the issue. If you see the Num Lock light on your keyboard, the Num Lock key is probably turned on. Press it again to turn it off.
Step 4: Disable the filter keys
Filter keys feature is an accessibility option that enables the keyboard to ignore quick or repeated keystrokes. But sometimes, the filter keys can mistakenly enable the keyboard lock. To disable the filter keys, follow these steps:
1. Click on the Windows icon in the taskbar and select the Settings gear icon.
2. Choose Ease of Access, and then click on Keyboard.
3. Scroll down to find the Filter Keys option and turn it off.
Step 5: Uninstall the keyboard driver
If none of the above solutions work, you might need to uninstall the keyboard driver and then reinstall it. Here's how:
1. Right-click on the Windows icon and select Device Manager.
2. Click on the arrow next to the Keyboard to expand it.
3. Right-click on the keyboard driver and select Uninstall.
4. Once the driver is uninstalled, restart your laptop.
5. Windows should automatically reinstall the driver.
Conclusion
In conclusion, if you find yourself in a situation where your HP laptop keyboard is locked, take a deep breath, and try these solutions. If none of them work, consider contacting your manufacturer or a trusted technician who can diagnose the issue and provide a solution.