How to Connect a Mac to a Projector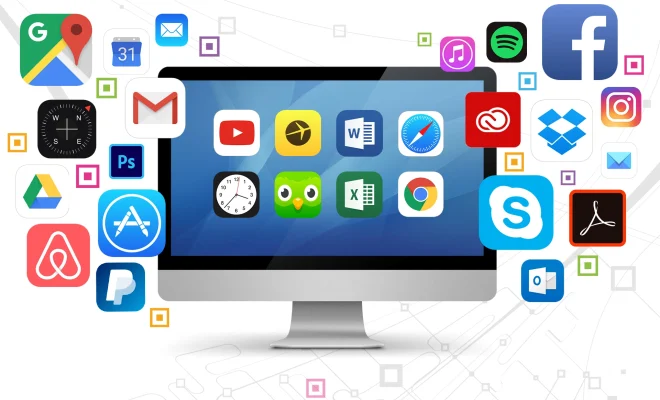 Connecting a Mac to a projector is a simple process that requires only a few steps. Whether you're giving a presentation or just watching a movie, connecting a Mac to a projector will give you a bigger screen and better visibility.
Here's how to connect a Mac to a projector:

Step 1: Check your ports

MacBooks usually have two types of ports: Thunderbolt 3 or USB-C ports and HDMI ports. The ports available on your MacBook will determine the type of cable you will need to connect to the projector.
Step 2: Prepare the cables

Once you have examined the ports on your MacBook, it's time to gather the appropriate cables. Most projectors will use one of these two types of cables:
– HDMI Cable

If your projector has an HDMI input, you can use an HDMI cable to connect your MacBook to it. Look for an HDMI connection on the side or back of your MacBook and plug one end of the HDMI cable into it, and the other end into the projector's HDMI input.
– VGA cable

If your projector doesn't have an HDMI input, you can connect it via VGA. For this, you'll need a VGA adapter. Just connect one end of the VGA adapter to your MacBook's Thunderbolt 3 or USB-C port and the other to the VGA cable. Connect the VGA cable to the projector.
Step 3: Connect to the projector

Now it's time to connect your MacBook to the projector. Once you have connected the appropriate cable, turn on your projector, and select the input. Your MacBook's screen should now appear on the projector.
Step 4: Adjust the display settings

When you're connected to the projector, you may need to adjust the display settings on your MacBook. To do this, click on the Apple menu and choose System Preferences > Displays. Then, click on the Arrangement tab and arrange your displays so that they reflect the orientation of your projector.
Step 5: Get started

Now, you're ready to use the projector with your MacBook. You can show off your presentation, stream videos or movies, or just extend your desktop for a more immersive experience.
Conclusion

Connecting a Mac to a projector doesn't have to be difficult. With the right cables and a few simple steps, you can enjoy a bigger and better display in no time. Follow these steps and enjoy your projector experience with your MacBook!