How to turn your Android phone into a metal detector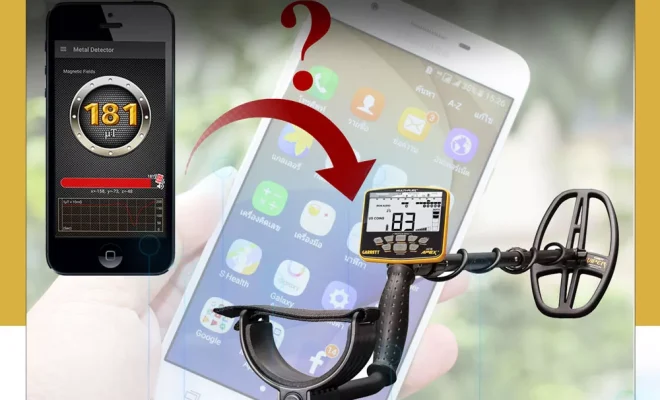 Introduction:
Have you ever wondered if it's possible to turn your Android phone into a metal detector? Well, it is! This article will guide you through the simple process of transforming your smartphone into a metal detecting machine. With just a few easy steps, you'll be ready to find hidden treasures and lost metallic objects in no time.
Step 1: Download a Metal Detector App
The first step in turning your Android phone into a metal detector is to download a suitable app from the Google Play Store. Several free and paid apps are available, such as Metal Detector, Smart Metal Detector, and Ultimate Metal Detector. Choose the one that best suits your preferences and install it on your device.
Step 2: Grant Permissions
After installing your chosen app, you'll need to grant the necessary permissions for it to function properly. Open the app and follow the instructions to allow access to your device's sensors (such as the magnetometer) and other relevant features. This is essential for the proper working of the metal detector.
Step 3: Calibrate Your Device
Before you start using your new metal detector, it's important to calibrate your phone's sensors. This ensures accurate results when looking for metallic objects. The app you installed will guide you through this process with step-by-step instructions. Generally, this involves moving your device in specific patterns or motions so that the app can detect and measure its surroundings accurately.
Step 4: Get Ready to Detect
With your device calibrated and ready for use, it's time to test out your newly transformed metal detector! Open the app and begin using its detection features as directed by its interface or help documentation. Depending on the app you chose, this may involve holding your phone close to various surfaces while watching for changes in signal strength or listening for audio cues.
Step 5: Practice Makes Perfect
Using a smartphone as a metal detector might take some practice, so don't get discouraged if you don't find any lost treasures right away. The more you use it, the better you'll become at recognizing the various signals and notifications that the app provides when it detects metal. Remember to always follow the guidelines provided by your chosen app to optimize its performance.
Step 6: Respect Local Laws and Regulations
While using your Android phone as a metal detector can be a fun and rewarding experience, it's crucial to respect local laws and regulations regarding metal detecting. Always obtain necessary permissions before searching on private or protected land, and make sure to leave natural environments undisturbed.
Conclusion:
By following these simple steps, you can successfully turn your Android phone into a metal detector. Start exploring your surroundings and uncovering long-lost treasures with just your smartphone! Just remember to practice responsible metal detecting etiquette and respect local guidelines to ensure an enjoyable treasure hunting experience for all.