How to Turn On the Flash for Your iPhone Camera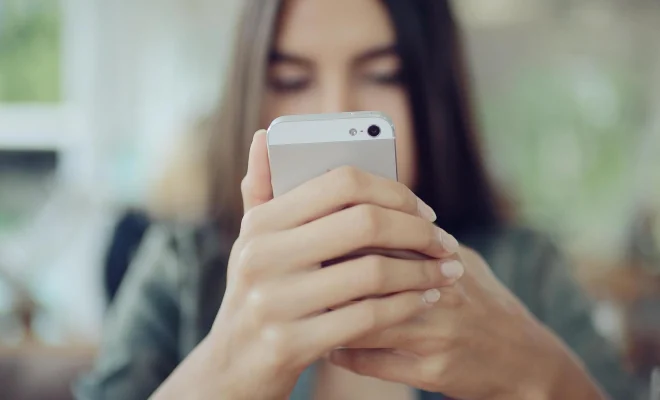 If you're an iPhone user and love taking photos, you may have noticed that sometimes the lighting is not always perfect. This can cause problems like dark or blurry pictures, making it difficult to capture the moment. One solution to this problem is to turn on the flash for your iPhone camera. In this article, we'll go over how to turn on the flash and use it effectively.
Step 1: Access the Camera App
Open your iPhone and access the camera app. You can do this by swiping right on your home screen or by tapping the camera icon.
Step 2: Select the Flash Option
Once you have the camera app open, you'll see a lightning bolt symbol on the top left corner of the screen. This is the flash option. Tap on the lightning bolt symbol to access your flash options.
Step 3: Choose Your Flash Setting
There are three options for your flash setting: Auto, On, and Off. Auto mode will automatically turn on the flash when the camera detects low lighting, while off mode will turn the flash off. The "On" mode will manually turn on the flash so that it remains on until you switch it off.
Step 4: Take the Photo
Once you've selected the flash setting, you're ready to take your photo. Make sure that your subject is in focus, and tap the shutter button to capture the shot. The flash will illuminate your subject and provide adequate lighting for the photo.
Tips for Using Your iPhone Flash
While turning on the flash can greatly improve your iPhone photography, there are a few things to keep in mind to ensure that your photos turn out the way you want them to.
First, avoid using the flash when the lighting is already good. If you're taking photos in daylight or well-lit environments, the flash could cause glare or washed-out colors in your images.
Second, experiment with the distance between the flash and your subject. If you're too close, the flash could overexpose your photo or cause red-eye. If you're too far away, the flash may not provide enough lighting.
Lastly, be mindful of your subject's surroundings. The flash can reflect off of shiny surfaces or glass, causing unwanted reflections or light spots in your photo.