How to Tell If Facebook Is Down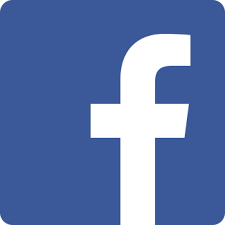 Facebook is one of the most popular social networking sites on the internet. With over 2 billion active users, it has become an essential part of our daily routine. We use Facebook to connect with our friends and family, share our thoughts and feelings, and even to conduct business. However, there are times when the site experiences issues, and we can't access it. So, how can we tell if Facebook is down?

Here are some tips to help you determine if Facebook is down:
1. Check for Error Messages
The first sign that Facebook may be down is if you encounter an error message when you try to access the site. These error messages can range from "Unable to connect" to "Something went wrong." If you see an error message, it means that Facebook is experiencing issues, and you won't be able to access the site until the issue is resolved.

2. Check Social Media
If you can't access Facebook, one of the best ways to check if the site is down is to look for comments from other users on social media. For example, if you search for "Facebook down" on Twitter, you'll see a stream of comments from other users who are experiencing issues. If you see a lot of posts about Facebook being down, then it's likely that the issue is widespread.

3. Check Third-Party Sites
There are a few third-party sites that report on the status of Facebook. These sites will let you know if the site is down or if there are any issues with the service. Some of these sites include DownDetector and IsItDownRightNow.

4. Try a Different Device or Network
Sometimes, the issue with accessing Facebook may be with your device or network. If you're having trouble accessing the site on your computer, try accessing it from your phone or tablet. If you still can't access it, try connecting to a different network, like a mobile hotspot or a different Wi-Fi network.

5. Wait it Out
If none of the above methods confirms that Facebook is down, then the issue could be with your device or network. In this case, it's best to wait it out and try accessing the site at a later time. Sometimes, these issues resolve themselves, and you'll be able to access Facebook again without any issues.
In conclusion, these are some of the ways to determine if Facebook is down. It's important to remember that Facebook experiences issues from time to time, and it's not always clear what the cause of the issue is. If you're having trouble accessing the site, be patient, and try again later.