How to Teach a Room of Digital Natives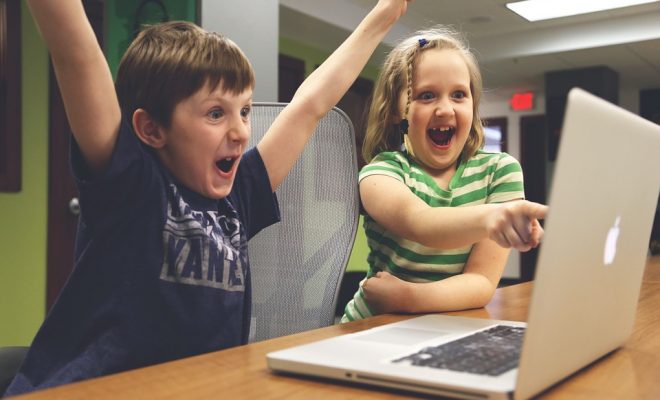 Children in today's classrooms will most likely be digital natives, people who were born in the digital era and have used technology all their lives. These students may be more receptive to instruction involving technologies. Technology can be used successfully if a teacher has the tools and knows how to use them. For example, cell phones are often disruptive elements in the classroom. A savvy teacher might take advantage of cell phones as instructional tools, rather than allow them to be an intrusive element in the classroom. The Internet, computers, and communication devices are things that today's children live with. Using them successfully will increase student enthusiasm about knowledge, and teachers will have the opportunity to lead richer classes.
You'll be required to find ways to introduce technology into your classroom, not only to make your life easier, but also to ensure that your students are exposed to technology. The modern working world will require even the most unskilled of laborers to be technologically literate, which makes it important for this exposure to begin within the classroom. This will not necessarily require you to make every aspect of the learning process dependent on technology. You could simply use technology to deliver standards-based lessons, or to change some activities to make them more interesting for students. Linking Web-based activities with standards-based curricula will keep students' attention on what you need to teach them, but it will also help them to think and develop their own understanding of the topic.
The field of technology is advancing rapidly, and you'll need to remain in touch with ongoing developments to avoid missing opportunities to leverage technology in your teaching practice. Professional development is an essential investment; attending technology expositions or conventions assists pre-service and in-service teachers in learning about available new advances in technology. The staff on hand at these events can explain practical instructional applications. Increasing your understanding will enhance your confidence when introducing technology to your class.
The Internet allows access to nearly limitless information. It's estimated that the information contained in a week's worth of the New York Times is more than the information a person in the 18th century would have in a lifetime. Students now have access to online information inside and outside school. And although this information is easy to access and relatively easy to find, you'll guide students to determine whether it's reliable and guide them to avoid becoming overwhelmed by the enormous amount of online information.
Consider all the resources, whether in hardware or software, that you have at hand to bring into play in your classroom. Figure out how each can be used as an effective teaching tool. As a teacher, you have little enough time and space already; use technology to make your curriculum bigger and stronger, not just more cluttered.