How to Stop Your iPhone Apps From Tracking You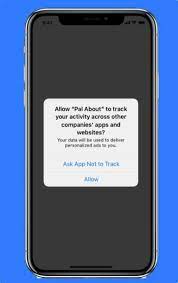 Privacy is a significant concern in today's digital age, and many apps on your iPhone may track your activities for various reasons. If you value your privacy and want to prevent apps from tracking you, there are steps you can take. In this article, we will guide you through the process of stopping app tracking on your iPhone.
Step 1: Update to iOS 14 or Later
To take advantage of Apple's enhanced privacy features:
1. Ensure that your iPhone is running iOS 14 or a later version.
2. Go to Settings on your device and tap on General.
3. Tap on Software Update, and if an update is available, download and install it.
Step 2: Review App Tracking Permissions
With iOS 14 or later installed:
1 . Open the Settings app on your iPhone. 2 . Scroll down and tap on Privacy. 3 . Look for an option called "Tracking" (sometimes labeled as "App Tracking Transparency"). 4 . Tap on it to access the settings related to app tracking permissions.
Step 3: Disable App Tracking
In the "Tracking" settings:
1 . Toggle off the switch next to "Allow Apps To Request To Track".
• By disabling this permission, apps will no longer be able to ask for permission to track you across other apps/websites owned by different companies/services.
2 . Additionally, review the list of installed apps below this setting—and individually toggle off any specific app(s) for which you don't want tracking enabled.
Step 4: Manage Location Services
While still in Privacy settings:
1 . Locate "Location Services" (often at the top) and tap on it.
• This section allows granular control over how individual apps can access/use location data.
2 . Review each listed app and choose the desired permission level for location access, such as "Never", "While Using the App", or "Ask Next Time".
• Consider selecting "Never" for apps that do not require your location to function properly.
Step 5: Review Other Privacy Settings
To further enhance your privacy:
1 . Go back to Privacy settings. 2 . Explore other sections like Camera, Microphone, and Contacts.
• Here, you can manage which apps have access to these sensitive areas of your device.
3 . Review each app's permissions individually—disabling any unnecessary access.
Conclusion
Protecting your privacy is important, especially when it comes to app tracking on your iPhone. By updating to iOS 14 or later, reviewing and disabling app tracking permissions through the "Tracking" settings in Privacy options, managing Location Services permissions, and reviewing other privacy-related settings—you can prevent apps from tracking you without compromising functionality.
Take control of your privacy today by following these steps and enjoy a more secure digital experience on your iPhone!