How to Stop an Anxiety Attack in 2 Steps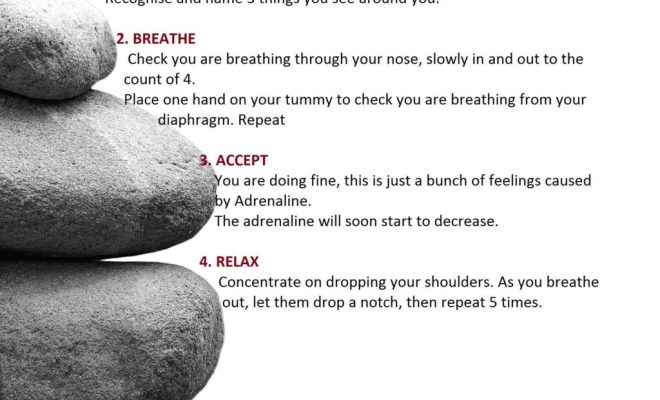 Anxiety attacks can be a sudden and overwhelming experience, often leaving individuals feeling out of control and struggling to regain their composure. Fortunately, there are effective techniques available to help calm anxiety and regain control during these moments. In this article, we will discuss two simple steps that can help stop an anxiety attack in its tracks.
Step 1: Grounding Techniques
Grounding techniques are essential tools for managing anxiety attacks. These methods are designed to help you focus on the present moment and redirect your attention away from the spiraling thoughts fueling your anxiety attack.
One effective grounding technique is the 5-4-3-2-1 method. This involves identifying:
– 5 things you can see around you
– 4 things you can touch
– 3 things you can hear
– 2 things you can smell
– 1 thing you can taste
By focusing on your immediate environment, you'll be able to bring your mind back to the present moment and lessen the intensity of your anxiety attack.
Step 2: Deep Breathing Exercises
During an anxiety attack, our breathing tends to become rapid and shallow, which can contribute to increased levels of anxiety and even panic. To counteract this, practicing deep breathing exercises can help slow down your heart rate and bring a sense of calmness.
The 4-7-8 breathing technique is an excellent exercise for managing anxiety attacks. Here's how to do it:
– Inhale slowly through your nose for a count of 4
– Hold your breath for a count of 7
– Exhale fully through your mouth for a count of 8
Repeat this cycle several times until you begin to feel more relaxed and in control.
In conclusion, grounding techniques and deep breathing exercises are crucial tools in managing an anxiety attack effectively. By following these two steps, you can regain control of your emotions, reduce the severity of the attack, and ultimately bring yourself back to a calmer state more quickly. Practice these techniques regularly to build resilience and better cope with anxiety when it arises.