How to Stay Safe When Using Facebook Marketplace: Tips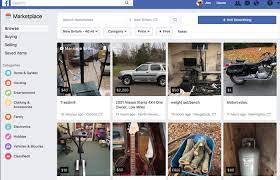 As the popularity of Facebook Marketplace continues to grow, so do the concerns about safety while using the platform. While Facebook has implemented several safety features, users also need to take precautions when buying or selling items on the site. Here are some tips on how to stay safe when using Facebook Marketplace.
1. Check the seller's profile: Before making any transactions, check the seller's profile to ensure it is genuine and active. Look for a profile picture, recent activity, and information about the seller. If the account is relatively new or contains little information, exercise caution.
2. Meet in a public place: Always arrange to meet the seller or buyer in a public place, such as a coffee shop or a busy parking lot, rather than a private residence. If possible, bring a friend or family member with you, and let someone know the details of the meeting.
3. Inspect the item: Before handing over any money, make sure to inspect the item thoroughly. If it's a large or expensive item, consider bringing a trusted mechanic or technician to check it out.
4. Trust your instincts: If something doesn't feel right, don't go through with the transaction. It's better to be safe than sorry.
5. Use secure payment methods: When making a payment, use secure methods like PayPal or Venmo, which offer buyer protection. Avoid using wire transfers or cash.
6. Beware of scams: Unfortunately, scammers often operate on Facebook Marketplace. Be wary of deals that seem too good to be true, and watch out for requests for personal information, such as your bank account or Social Security number.
7. Report suspicious activity: If you come across any suspicious activity, such as a scam or fake profile, report it to Facebook immediately.
In conclusion, Facebook Marketplace can be a convenient and efficient way to buy and sell items, but it's essential to stay safe while using the platform. By taking these precautions, you can protect yourself and have a positive experience on Facebook Marketplace.