How to Spell Check Yahoo Mail Messages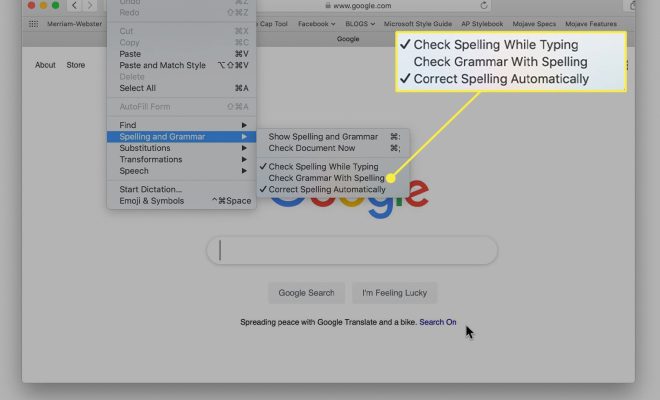 If you are using Yahoo Mail to send messages, it is essential to check for any spelling errors before hitting the send button. This can help in preventing any embarrassing mistakes and ensure your message is professional and clear.
Here are the steps to spell check Yahoo Mail messages:
1.Log in to your Yahoo Mail account and click on the "Compose" button to start writing your message.
2.Type your message in the message field and when you are done, click on the "ABC" icon located at the bottom of the message box.
3.This will open the spell checker tool, which will highlight any misspelled words in red.
4.To correct a misspelled word, right-click on the word, and a list of suggested corrections will appear. Click on the correct word to replace the misspelled one.
5.If the word is spelled correctly, you can click on the "Ignore" button to continue without changing it.
6.After you have gone through your entire message and corrected any errors, click on the "Send" button to send your message.
In addition to the spell checker tool, you can also enable the auto-correct feature in Yahoo Mail. This feature will automatically correct any misspelled words as you type, making the spell-checking process even easier.
To enable auto-correct in Yahoo Mail, follow these steps:
1.Click on the gear icon located in the top right corner of the Yahoo Mail interface.
2.Click on "Settings" from the drop-down menu.
3.Click on "Writing email" from the left-hand menu.
4.Scroll down to the "Auto-Correct" section and toggle the switch to "On."
By following these steps, you can easily spell-check your Yahoo Mail messages and ensure that your messages are error-free and professional.