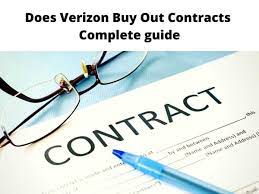 Selling server space can be a profitable business for those who have the technical knowledge and expertise in managing servers. Server space refers to the portion of storage, memory, and processing power allocated to a customer on a physical or virtual server. Here are some tips on how to sell server space effectively.
1. Know your target audience

Before selling server space, it's important to research and identify your target audience. This could be small businesses, e-commerce websites, software developers, or agencies. Understanding their needs and requirements will help you tailor your products and services accordingly.
2. Choose the right server provider

It's important to partner with a reliable server provider for your business. Check the uptime guarantee, support services, security measures, and flexibility in terms of upgrading or downgrading server space. Examples of server providers include Amazon Web Services (AWS), Microsoft Azure, and Google Cloud Platform.
3. Offer customized packages

Every business has unique requirements when it comes to server space. Offering customized packages based on their needs will make your business stand out. For instance, you could offer different levels of storage, bandwidth, and processing power to customers with varying needs.
4. Provide excellent customer support

Good customer support is key in retaining customers and attracting new ones. Respond to customer queries promptly, offer technical support when needed, and be transparent about server performance and uptime. This will build trust and create a positive reputation for your business.
5. Market your services effectively

To attract customers, it's essential to market your services effectively. Use social media platforms, online ads, and networking opportunities to spread the word about your business. Offering discounts or referral incentives can also be a great way to attract new customers.
In conclusion, selling server space can be a lucrative business if done correctly. Identifying your target audience, partnering with a reliable server provider, offering customized packages, providing excellent customer support, and marketing your services effectively are essential tips for success.