How to Return the Cable Box for FiOS Back to Verizon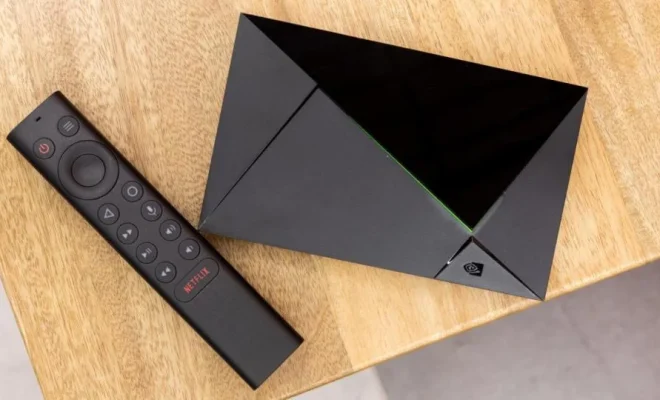 Verizon FiOS is a popular cable and internet service provider in the United States. If you are moving out of your current residence or switching providers, you may need to return the cable box for FiOS back to Verizon. In this article, we will guide you through the steps to make the return process smooth and stress-free.
First things first, Understand the Return Process
To return your FiOS cable box, you need to follow certain steps to avoid any inconvenience. Go to the Verizon website and check for the list of authorized locations for returning equipment. You can also opt for a mail return option from their website.
It is important to note that failing to return your FiOS cable box can result in a penalty charge on your final bill. Therefore, timely return of the equipment will save you money and ensure a smooth transition.
Gather Your Equipment
Before returning the cable box for FiOS back to Verizon, gather all the equipment associated with it. This includes the set-top box, power cable, remote, and any accessories that came with the box. Gather them all in one place.
Pack the Equipment
Once you have collected all the equipment, it is time to pack them. Use the original packaging if you have it, or any box that is the same size as the original packaging. Make sure the equipment is secure in the box so nothing can move around during shipping.
Seal the box with tape as per the instructions given on their website. If you are shipping the equipment back, make sure you add plenty of padding material to prevent any damage during transit. Ensure that the return form is filled out and included in the box.
Returning the Equipment
After packing the equipment, the next step is to return the box. If you want to return it in person, go to an authorized Verizon location listed on their website. Hand over the package and get a receipt for proof of return. If you are mailing the equipment, hand over the package to the shipping company you selected for the return.
It is important to remember that you are responsible for the equipment until Verizon confirms they've received it. Therefore, it is recommended to keep the shipping receipts and any tracking information until you receive confirmation from Verizon that they've received and accepted the equipment.
Conclusion
Returning the cable box for FiOS back to Verizon is an essential step when switching to a new provider or moving out of a current residence. By following the above steps, the return process should be smooth and hassle-free. Remember, timely return of equipment can save you from additional charges and ensure that everything goes smoothly with the transition.