How to Reset a PS4 Controller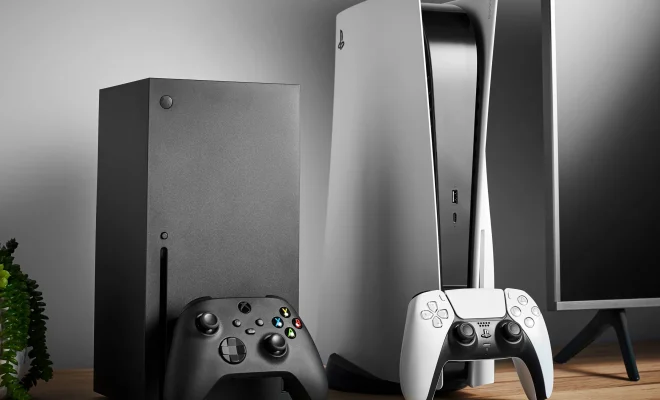 Resetting a PS4 controller is a common solution to many problems that users often face. Whether it's due to connectivity issues, button malfunctions or other technical errors, resetting a PS4 controller can help fix it. The process is fairly easy and can be done within minutes. In this article, we will guide you through the steps to reset your PS4 controller.
Step 1: Turn off your PlayStation 4 console
The first step is to turn off the PlayStation 4 console. To do this, press and hold the power button on the front of the console until the console turns off. Wait for a few seconds, then disconnect the power cable from the back of the console.
Step 2: Reset the controller
Take a small paperclip or a similar object and unfold it until it is straight. Now, locate the small reset button on the back of your PlayStation controller, near the L2 button. Then, carefully insert the tip of the unfolded paperclip into the reset button's tiny hole and press it down for a few seconds until you hear a beep sound. Once you hear the beep, the controller will be reset.
Step 3: Reconnect the controller
Now that the controller has been reset, it's time to reconnect it to the PlayStation 4 console. Simply connect the controller to the console using the USB cable that came with it. Plug one end of the cable into the controller's USB port and the other end into a USB port on the console. Once connected, press and hold the PlayStation button on the controller until it turns on and connects to the console.
Step 4: Test the controller
After reconnecting the controller, it's a good idea to test it to ensure that everything is working correctly. Use the controller to navigate the PlayStation 4 menu and test all of the buttons to see if they are responding as they should. If you still experience any issues, repeat the steps above.
By following these straightforward steps, you can quickly reset your PS4 controller and get it working again. Keep in mind that resetting the controller will erase any custom configurations you may have set up, so you'll need to reconfigure it if you previously set it up to use with different software. With a reset controller, you can continue to enjoy gaming with your PlayStation 4 as usual.