How to Read Nook Books on Your Kindle Fire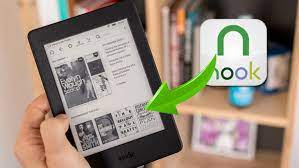 For book lovers, owning a Kindle Fire can be quite a hassle since the device supports almost exclusively, the Amazon Kindle format. If you own a Nook e-reader or have purchased Nook books, it may seem impossible to enjoy them on your Kindle Fire. However, just because the Amazon Kindle Fire is an Amazon product does not necessarily mean that you cannot read Nook books on it.
The truth is, you can actually read Nook books on your Kindle Fire so that you do not have to purchase the same titles twice. Here is how you can read Nook books on your Kindle Fire.

1. Install a Reading app on your Kindle Fire
The Amazon Appstore features numerous apps that can access Nook books. Two of these apps include the Nook app and the Bluefire app. You can download either of these apps for free from the Amazon Appstore. Follow the instructions given during installation.

2. Sign in to the Reading app
After installation of the reading app, launch it on your Kindle Fire, and sign in with your Barnes and Noble account username and password. If you do not have a Barnes and Noble account, you will have to create one as prompted by the app. Then, click on the "Sign In" button.

3. Sync your Nook library
Once signed in, the app will sync your Nook library, and you can start viewing your Nook books right away. Browse through your library and select a book to read.

4. Download the book
If the book has not been downloaded to the app, you will have to download it to your device by clicking on the book cover and selecting the "Download" option. The book will be saved to your device for offline reading.

5. Begin Reading

Finally, your Nook book will be opened in the app, and you can start reading it. You can control the font size, margin size, and text color from the app settings. Use the arrow buttons or tap the sides of the screen to turn pages.
In conclusion, with the above simple steps, you can easily read your Nook books on your Kindle Fire without much hassle. This process also works for other devices, such as the iPad, iPhone, and Android phones and tablets, that enable you to download an app or access a website that allows you to read Nook books.