How to Open WIM files in Windows 11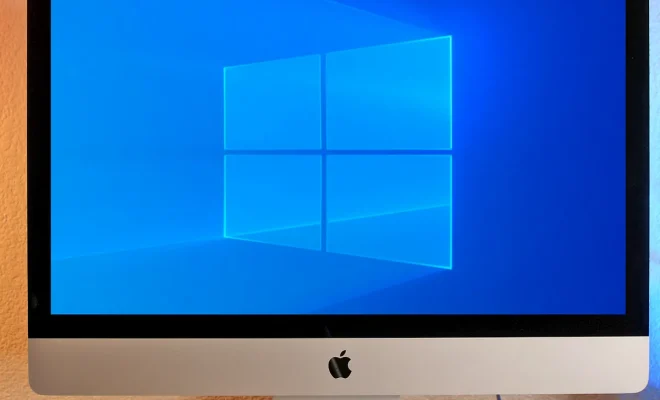 WIM (Windows Imaging Format) files are normally used for the deployment of Windows operating systems. These files are usually found in Windows installation media, and they contain images of the operating system that can be used to install or deploy Windows on computers.
Opening WIM files on Windows 11 can be slightly different from previous versions of Windows. In this article, we will guide you on how to open WIM files in Windows 11.
Method 1: Using DISM (Deployment Image Servicing and Management)
One way to open WIM files is by using DISM, a Windows tool designed for managing and servicing Windows images. You can open WIM files using DISM in the following steps:
1. Press the Windows key + X key and select Command Prompt (Admin) or Windows PowerShell (Admin).
2. In the elevated Command Prompt or PowerShell window, type in the following command: DISM /Get-WimInfo /WimFile:C:\PATH\TO\WIM-FILE.wim
3. Make sure to replace "C:\PATH\TO\WIM-FILE.wim" with the actual location and name of your WIM file.
4 .Press the Enter key to execute the command. DISM will display information about the WIM file, including the edition, index, and description.
Method 2: Using 7-Zip
Another way to open WIM files in Windows 11 is by using 7-Zip, a free and open-source file archiver. You can use 7-Zip to extract files from WIM files in the following steps:
1. Download and install 7-Zip if you haven't already.
2. Right-click on the WIM file and select 7-Zip > Open archive.
3. 7-Zip will display a list of files in the WIM file. You can extract specific files or folders by selecting them and clicking the "Extract" button.
4. Choose the destination folder where you want to extract the files and click OK.
Conclusion
Opening WIM files in Windows 11 can be done using either DISM or 7-Zip. These tools can help you extract files from your WIM files, allowing you to deploy or install Windows operating systems on your computer. We hope that this article has helped you in opening WIM files on Windows 11.