How to Install Minecraft Mods on Windows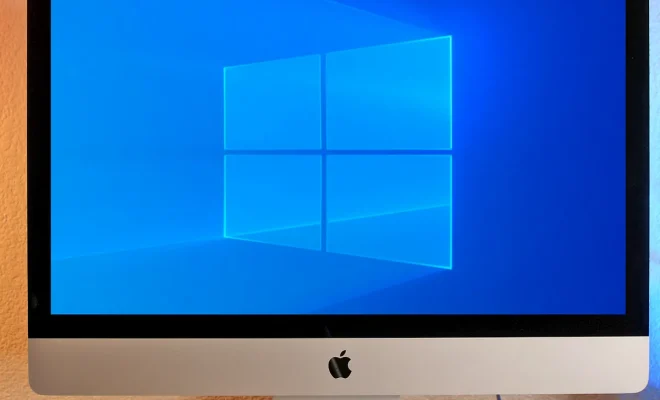 Minecraft is one of the most popular games in the world, and part of that is due to the endless possibilities it presents to players. One of the best ways to expand the scope of Minecraft is to install mods that add new features, new worlds, and new experiences to the game. Unfortunately, many players are intimidated by the idea of installing mods, but it's easier than you might think. In this article, we'll show you how to install Minecraft mods on Windows.
Step 1: Choose Your Mods
The first step in installing Minecraft mods is to choose the ones you want to use. There are thousands of mods available, so it's up to you to decide which ones will enhance your experience the most. You can browse for mods on sites like CurseForge or Planet Minecraft. Make sure to check the compatibility of each mod with the version of Minecraft you're using.
Step 2: Download and Install Minecraft Forge
Minecraft Forge is a tool that allows you to easily install mods. To get started, you'll need to download and install it. Go to the Minecraft Forge website and choose the version of Minecraft you're using. Download the installer and run it. Make sure to select the "Install client" option and click OK.
Step 3: Open Minecraft Launcher
Once Minecraft Forge is installed, open the Minecraft launcher. You should see a new Forge profile. Click on it to start the game.
Step 4: Install the Mods
Now it's time to install the mods you want to use. Go to the folder where you downloaded the mods and copy them. Then, go to the "Mods" folder in the Minecraft directory (you can find it by going to "Options" > "Resource Packs" > "Open Resource Pack Folder" and then going back one step). Paste the mods into the "Mods" folder.
Step 5: Launch Minecraft
Close the "Mods" folder and launch Minecraft. If everything worked correctly, you should see the mods listed in the "Mods" section of the main menu. Click the mod you want to use and click "Play."
Congratulations, you've successfully installed Minecraft mods on Windows! Now you can enjoy all the amazing content the Minecraft community has to offer. Don't be afraid to experiment with different mods and see what works best for you. Happy gaming!