How to Install and Connect a Webcam to Your PC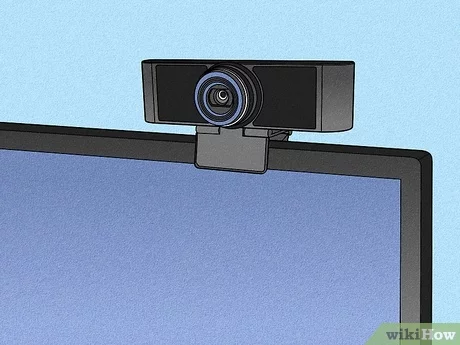 Webcams are devices that can capture video and audio and transmit them over the internet. They are commonly used for video conferencing, online classes, and remote work. If you want to use a webcam on your PC, you'll need to install and connect it. In this article, we'll walk you through the steps to install and connect a webcam to your PC.
Step 1: Choose a Webcam
When choosing a webcam, consider factors such as video resolution, frame rate, and compatibility with your operating system. Most webcams are compatible with Windows and macOS, but make sure to check the system requirements before buying one. You can buy a webcam from online retailers like Amazon or from brick-and-mortar stores like Best Buy.
Step 2: Install Webcam Drivers
Many webcams require drivers to work properly. Drivers are software programs that connect the webcam to your PC. Some webcams come with an installation disc that includes the necessary drivers. If your webcam doesn't come with an installation disc, visit the manufacturer's website to download the drivers.
To install the drivers, insert the installation disc into your PC or click the downloaded file from the manufacturer's website. Follow the on-screen instructions to complete the installation.
Step 3: Connect the Webcam
Once the drivers are installed, connect the webcam to your PC. Most webcams connect to your PC via USB. Plug the USB cable into an available USB port on your PC. If your webcam has a built-in microphone, connect it to your PC's microphone port.
Step 4: Test the Webcam
After connecting the webcam, test it to make sure it's working properly. To test the webcam, follow these steps:
1. Open the Camera app in Windows or the FaceTime app on macOS.
2. Allow the app to access your webcam if prompted.
3. Look at the video preview to see if the webcam is working.
4. If the webcam is working, you'll see yourself on the screen.
If the webcam is not working, check the USB connection and try restarting your PC.
Step 5: Use the Webcam
Once the webcam is installed and connected, you can use it for various tasks. You can use it for video conferencing, webcasting, or recording videos. To use the webcam, open the app that you want to use it with and select the webcam as the video source. Most apps will automatically detect the webcam and use it as the default video source.
In conclusion, installing and connecting a webcam to your PC is a simple process. By following these five steps, you can easily install and connect a webcam to your PC and start using it for various tasks.