How to Implement a Successful STEAM Program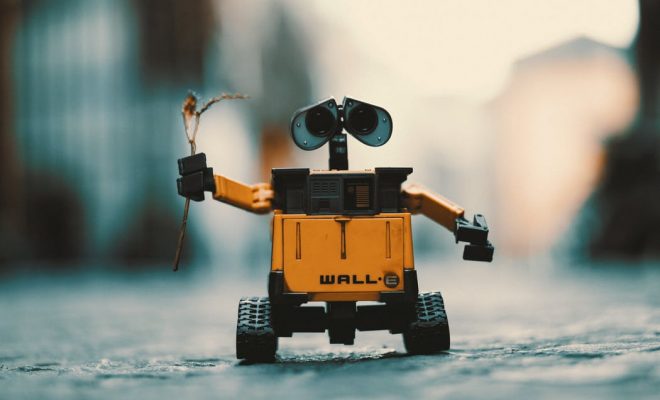 By Dr. Azi Jamalian, head of education strategy at littleBits
According to the Department of Labor, more than 65 percent of today's students will grow up having careers that do not exist yet. Today, more than ever, it is crucial to prepare our students to become future-ready and have the confidence to invent the world they want to live in. That's why many schools and districts are now integrating STEAM and teaching 21st century skills as part of their programs.
A staple in many of schools' STEAM programs is littleBits — a platform of easy-to-use electronic building blocks that empowers everyone to create inventions, large and small, like a self-driving car, art-drawing robot, or even a prototype of a prosthetic arm.
Over the past six years, the littleBits team has worked with thousands of educators around the country to implement hands-on STEAM and coding programs. They have worked with schools that are very new to STEAM, as well as schools and districts that are fully immersed in STEAM education and are looking for the best strategies to scale their program. Before sharing some of these learnings in the field, let's take a step back and ask "why" — why is it important for all of our students have a chance to participate in STEAM education?
The Importance of STEAM Education
While we continue to navigate an uncertain future, one thing we can count on is that the work of tomorrow will be tied intrinsically to a proficiency in STEAM fields. Just look at how quickly STEAM is taking hold. Already, employment in STEM occupations is growing much faster than employment in non-STEM occupations. Despite only representing 6.2 percent of the U.S. workforce, STEM workers boast wages that are 29 percent above the national average and demonstrate above-average growth.
An important point to make here is that the goal of STEAM education is not to turn every student into a programmer or an engineer. The world needs diversity, after all. Instead, the goal is to give every student an opportunity to learn about the technologies they use, and more importantly, to help them identify themselves as innovators and changemakers that can take active roles in inventing solutions for the problems they care about.
The world used to be static, and so were the building blocks our students used to make sense of that world. Today's world is highly interactive; technology is integrated into all aspects of our lives, from our social interactions to the most private aspects of our life. To make sense of this new world, our students need to be comfortable with technology, have a good understanding of how it works, and have ideas on how to innovate in a tech field.
By adding art into STEAM education, not only can we make learning more relatable to more students, but we can also give them the opportunity to engage in creativity and to express themselves through their projects while tinkering, making, sharing, and playing.
STEAM in Schools: Key Considerations
There are three main questions that educators typically consider when planning an effective STEAM program: (1) where to start, (2) what are the best implementation strategies for an effective and accessible STEAM program, and (3) how to scale.
Recently, littleBits launched littleBits Education Solutions — through which schools receive free consultation on the best ways to start and scale their STEAM program. Based on this consultation, littleBits team is able to customize a solution for each school that meets its unique needs and implementation stage — empowering educators to make a sizable impact with the resources they have available.
Where to Start? Many successful programs start with one enthusiastic teacher, librarian, or media specialist who believe in the power of STEAM. These educators take an active role in introducing hands-on, project-based engineering, coding, and robotics into their schools. They share several critical success factors:
They start small. From a simple challenge for the students in their classroom or a project at a center in their library, before they go "all in" on their STEAM program, they make sure to have the buy-in necessary to make it successful.
They start simple. By integrating interesting technology that is accessible to everyone, easy to use, and can be integrated with other making and crafts materials in their classroom or library, they work with what they know and expands from there.
They fail fast, improve, and keep on going. Failing fast and forward is interwoven with the maker culture. Educators who take an active role in starting STEAM programs embrace this culture by trying different tools and programs, fail, and learn from those failures to ultimately come up with a solution that works for them.
What are the Best Implementation Strategies? Every school is unique with its own needs; however, there are some tried-and-true strategies that have traditionally worked for educators.
Implement tools and programs that are accessible and gender neutral. Every successful program should be accessible to every student, no matter what their background, gender, or comfort level is with technology. The key is to implement tools that have "low floors" — meaning they are easy to pick up and start using without the need for extensive training. These tools should also be gender neutral to appeal to both boys and girls; instead of dictating what girls or boys should like, allow students to bring their own characters and personalities into their projects.
Implement tools that are cross-platform, reusable, and can be integrated with other materials. An important element of creative thinking is being able to come up with new ways to use tools and objects around us. Therefore, the materials we choose for our makerspace and STEAM programs should allow for remixing, taking apart, reusing, and repurposing. The tools in your makerspace should be easily integrated with arts and crafts materials to allow for maximum making opportunities.
Integrate STEAM and Coding with Other Core Subjects. Taking an interdisciplinary approach helps students to prepare for their learning and deepening their understanding of the concepts, whether it's in math, science, social sciences, language arts, or music. An interdisciplinary approach also makes it easy for educators to find time for hands-on STEAM projects — a challenge for many with limited time throughout the day.
Connect STEAM Projects with Community and Real-World Problems. Identifying a problem, scoping it, brainstorming solutions, prototyping, sharing, receiving feedback, and improving forward are key stages of every invention cycle, and cornerstones of all STEAM programs. The key to keeping students engaged is to help them focus on problems they care about and can relate to. These programs also become much more meaningful and impactful if they are focused on solving real problems in students' communities.
How to Scale? Unfortunately, many innovative programs start — and stop — with a lead educator. To fully immerse a whole school or district in a maker and STEAM program, lead educators need buy-in from their admins; admins need buy-in from their teachers — including those teachers who are less tech-savvy.
Here are few practical tips to scale these innovative practices across the whole school, or even district:
Create a Culture Around STEAM and Making. Many lead educators who successfully scale their innovative practices create a movement behind their initiative. Having end-of-the-year competition across the school, showcasing student's projects at various school events, and celebrating students and teachers who make a difference are great ways to cultivate the culture of making and innovating.
Provide Resources for Professional Development. Teachers are on the front lines every day — responsible for training students for the future of work. Often, these teachers have not had any formalized STEAM training, themselves. Principals and district admins can set these teachers up for success by ensuring that any STEAM program they are looking to integrate includes professional development. The more teachers know, the more effectively they will be able to instruct students.
Maximize Collaboration Opportunities. Educators love to share their knowledge and are keen to hear from other educators about best practices. Here is a great opportunity for school and district admins to facilitate ways for their lead tech-savvy educators to share their success stories with STEM and spread the excitement among their colleagues.
When all is said and done, implementing a STEAM program can be a rewarding experience for both students and teachers. Not only will a strong foundation in STEAM topics better prepare students for the future of work, but it may be a rewarding tool for teachers to better facilitate exploration and creativity.
About Dr. Azi Jamalian
Azadeh (Azi) Jamalian, Ph.D., is the Head of Education Strategy at littleBits, an award-winning platform of easy-to-use electronic building blocks that is empowering kids everywhere to create inventions, large and small. Azadeh has a Ph.D. in Cognitive Studies in Education from Teachers College Columbia University, and has published journal articles and book chapters on a broad range of topics such as designing learning platforms for children, emerging educational tech, game design, mathematical education, and cognition. Dr. Jamalian has received numerous awards including "IES Prize for Excellence in Research on Cognition and Student Learning" and "The Cooney Center's certificate of innovation in Children's Learning."