How to Hide Your TV Wires Without Cutting Into Your Walls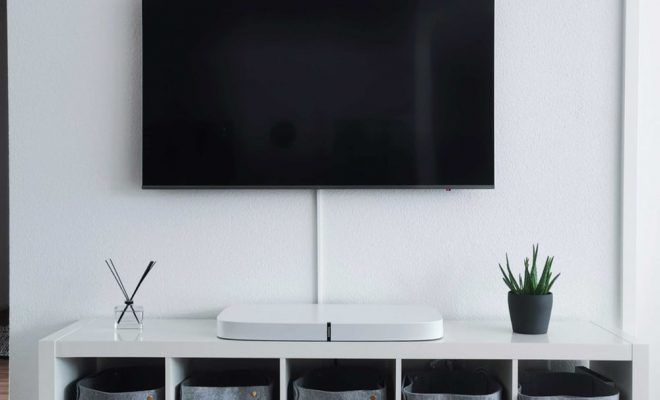 As TVs get bigger and better, the number of wires and cables required to keep them functioning also increases. It can be challenging to hide these wires, especially if you don't want to cut into your walls. Luckily, there are several clever solutions that let you keep your living space uncluttered.
1. Use a Cord Cover: Cord covers are a great way to hide your TV wires without damaging your walls. These cover-ups come in different colors and sizes, and you can find them at almost any home improvement store. They are easy to install and cost-efficient. You can easily paint or camouflage them with your wall color or mount it behind furniture, making it a discreet and effective solution.
2. Use a TV Stand with Cable Management: If you are not a fan of mounting your TV on the wall, then investing in a TV stand with cable management is the way to go. This stand will have multiple cable channels to keep all the wires and cords hidden. Some TV stands have pre-drilled holes, so you can thread cables through them, while others have cable clips that keep the wires out of view.
3. Use Velcro: Velcro is an easy and cheap solution. Create a bundle of cords using cable ties, and then wrap them in a Velcro strap. You can either stick the strap behind the TV or attach it to the back of the TV stand. This method is budget-friendly but not as effective at hiding the cords as a cord cover or a TV stand.
4. Use an Art Casing: Turn your TV wires into a work of art by adding a decorative casing. This casing will make the cords look like a piece of art and not an untidy mess. You could create a cover with a fancy frame or use a wooden panel to hide the cables.
5. Use a Decorative Piece to Hide the Wires: If you don't mind taking attention away from your TV, then you can use decorative pieces to hide your TV wires. A potted plant or a vase of flowers is a natural way to cover cords as they grow down the wall. Additionally, a decorative ladder, which leans against the wall, can conceal cables running down to the electrical outlet.
In conclusion, hiding your TV wires doesn't have to be a complicated task that requires expensive renovations. You can use these creative solutions to keep cords and wires out of view, making your living space look better organized and aesthetically appealing. No matter which method you choose, always ensure that the cables are well-arranged, so it's easy to find and fix any issues when needed.