How to Fix Your Mac's "kernel_task" High CPU Usage Bug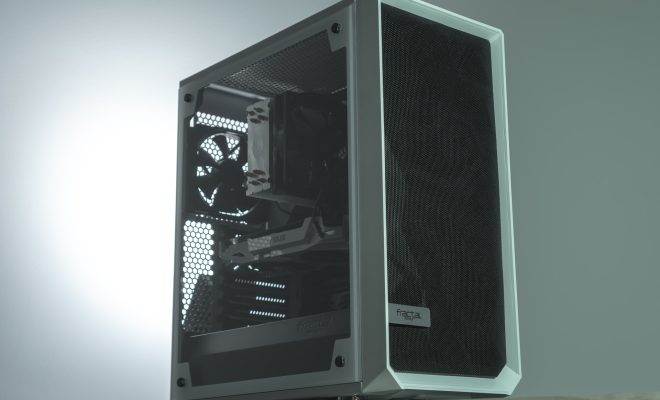 If you're a Mac user, you may have experienced a phenomenon called "kernel_task" high CPU usage. This issue can manifest as a slow, unresponsive Mac, with the fans constantly running at full speed. The good news is that this issue is relatively easy to fix. In this article, we'll go over the causes of this problem and show you how to solve it.
1. Understand What "kernel_task" Is
The kernel_task process is part of the operating system and is responsible for managing CPU and memory usage. It's an essential system process, and it typically takes up a small percentage of your Mac's CPU usage. However, sometimes, the kernel_task process can consume an inordinate amount of CPU resources, leading to a slow or frozen Mac.
2. Identify the Cause of the "kernel_task" High CPU Usage
There are several reasons why the "kernel_task" process may start consuming more CPU resources than it should. It could be due to a buggy software program, a corrupted system file, a hardware issue, or even excessive heat generation. To identify the cause, open the Activity Monitor app on your Mac and check the CPU tab. Look for processes with high CPU usage, and examine their source and behavior.
3. Fix the "kernel_task" High CPU Usage
Once you've identified the cause of the high CPU usage, you can take steps to fix it. Here are some possible solutions:
a. Restart Your Mac – A simple restart may sometimes solve the problem, especially if it's due to a temporary software or hardware issue.
b. Free Up Disk Space – If your Mac is running low on disk space, this can cause high CPU usage as well. Delete unnecessary files or move them to an external hard drive.
c. Update macOS – Sometimes, updating your macOS to the latest version may solve the "kernel_task" high CPU usage issue. Go to the Apple menu, choose "System Preferences," then click on "Software Update."
d. Reset NVRAM/PRAM – NVRAM or PRAM is a type of memory that stores certain settings and configurations. Resetting it may help solve the problem. Shut down your Mac, then turn it on and immediately press and hold the Command + Option + P + R keys until the Apple logo appears and disappears twice.
e. Run Apple Diagnostics – If you suspect a hardware issue, run Apple Diagnostics by restarting your Mac and immediately pressing and holding the D key until the Apple Hardware Test or Apple Diagnostics utility appears. Follow the on-screen instructions to diagnose and fix the problem.
f. Clean Your Mac's Fans – If your Mac is overheating, this can cause the "kernel_task" high CPU usage issue. Clean your Mac's fans and vents with compressed air or a soft-bristled brush.
g. Remove Problematic Third-Party Apps – If you've identified a specific third-party app that's causing the problem, remove it from your Mac and check if the "kernel_task" CPU usage returns to normal.