How to Fix Windows Registry Errors (And When Not to Bother)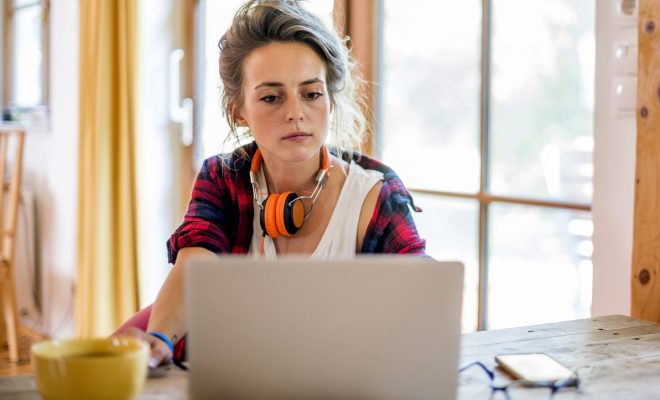 The Windows Registry is a crucial component of the operating system. It contains settings and information about hardware, software, user accounts, and other important data. Sometimes, the registry can become cluttered or corrupted, which can cause problems with the functioning of your computer. But fear not, as fixing registry errors can be done relatively easily. In this article, we will discuss how to fix Windows Registry Errors and when not to bother.
Before we proceed with how to fix registry errors, it is essential to understand what constitutes a registry error. Common symptoms of registry errors include slow boot times, software crashes or freezes, and general Windows instability. The most common cause of registry errors is when software is installed and uninstalled frequently.
One way to fix registry errors is through the use of third-party software. Many optimization tools offer registry cleaning as a built-in feature. However, it is essential to use reputable software as some could cause more harm than good. Tools like CCleaner, Glary Utilities, and IOBit Advanced System Care. These tools offer a safe and mostly automated way of fixing registry errors.
Another way to fix registry errors is through the Windows System Restore feature. This feature can undo recent changes to your computer and fix any problems caused by them. Note that System Restore does not fix individual aspects of the registry, but rather rolls back Windows to a previous state when it was working correctly.
The more advanced option is to manually edit the registry. This method is not recommended for novice users as altering the registry can cause irreparable damage to your computer. However, if you're confident in your technical abilities, Microsoft provides a built-in tool called Regedit.exe, which allows advanced editing of the Windows Registry. It is best to make a backup of your registry before making any changes.
In certain cases, it might not be worth the effort to fix registry errors. It is advisable not to bother with fixing registry errors that do not cause significant problems. If your computer is running normally, you will do more harm than good by editing the registry. In addition, with Windows 10 operating system, registry errors are much less common than with older versions of Windows.
Lastly, it is worth noting that fixing registry errors should not be your sole focus when trying to optimize your computer's performance. A well-maintained computer should include regular hard drive maintenance, minimizing overall software installs, keeping drivers and software up-to-date, and utilizing hardware that meets current software demands.
In conclusion, fixing registry errors is a crucial aspect of maintaining your computer's performance. Regular removal of clutter and fixing errors will ensure that your computer functions as efficiently as possible. However, it is equally important to know when not to bother with fixing registry errors. By following these guidelines, you can keep your computer running smoothly and avoid unnecessary risks.