How to Fix the Spotify Code 4 Connection Error in Windows 10 & 11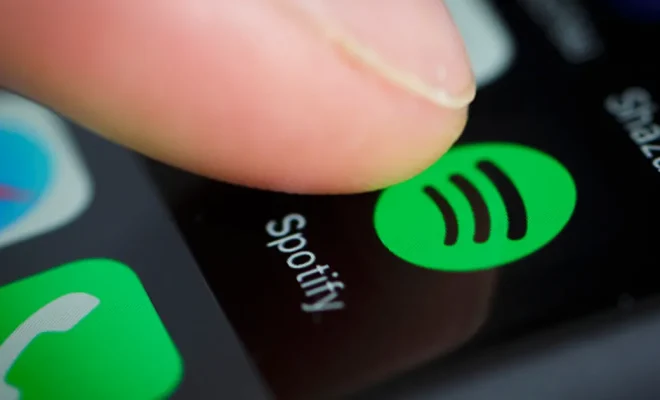 Spotify is one of the most popular music streaming services on the internet. With millions of songs available at the touch of a button, it's no wonder that so many people use it on a daily basis. However, sometimes things can go wrong with Spotify and one of the most common issues that users face is the dreaded "code 4" connection error. This is an error that can occur on both Windows 10 and 11, and it can be frustrating for anyone who wants to listen to their favorite music. Fortunately, there are some steps you can take to fix the problem.
Step 1: Check Your Internet Connection
The first thing you should do when you encounter a connection error with Spotify is to check your internet connection. Make sure that your computer is connected to the internet and that you have a stable connection. If your internet connection is slow or unstable, it can cause connection errors with Spotify.
Step 2: Disable Your Firewall
If your internet connection is stable and you're still getting the Spotify code 4 error, it could be that your firewall is blocking the connection to Spotify. To fix this problem, you'll need to disable your firewall temporarily. Here's how to do it:
1. Open the Windows Defender Security Center by clicking the Start button and typing in "Windows Defender Security Center."
2. Click on "Firewall & network protection" in the left-hand menu and then click on "Allow an app through firewall."
3. Click on "Change settings" and then find Spotify in the list of apps that are allowed through the firewall.
4. Make sure that both "Private" and "Public" are checked for Spotify, and then click "OK" to save the changes.
Step 3: Clear Your Spotify Cache

If disabling your firewall doesn't solve the issue, then you might need to clear your Spotify cache. Here's how to do it:
1. Close Spotify and then press the Win key + R on your keyboard to open the Run dialog box.
2. Type "%appdata%" (without the quotes) and hit Enter to open the AppData folder.
3. Go to the Spotify folder and then delete the "Storage" folder.
4. Restart Spotify and try to connect to it again.
Step 4: Reinstall Spotify

If none of the above methods work, you may need to uninstall and then reinstall Spotify. Here's how to do it:
1. Open the Start menu and type in "Apps & features."
2. Click on "Apps & features" to open the list of apps that are installed on your computer.
3. Find Spotify in the list and click on it.
4. Click on "Uninstall" and then follow the instructions to remove Spotify from your computer.
5. After uninstalling Spotify, restart your computer and then download and install the latest version of Spotify from the official website.
In conclusion, the Spotify code 4 connection error can be frustrating, but it's usually a problem with your internet connection, firewall settings, or cache. By following these steps, you should be able to fix the issue and start listening to your favorite music again in no time.