How to Fix Out of Sync Audio and Video in Windows 10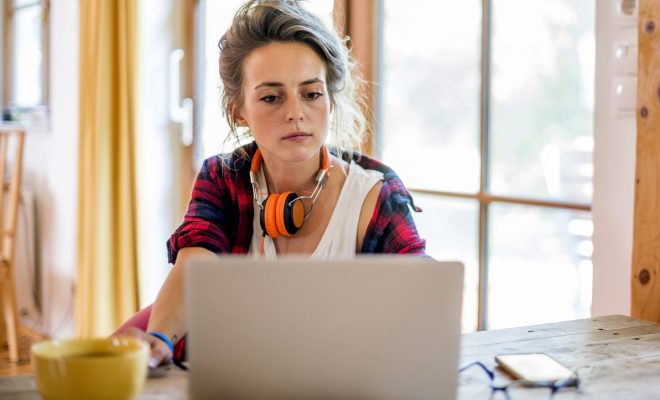 Have you ever experienced watching a video with audio and video not in sync? It can be frustrating and ruin your whole viewing experience. Fortunately, there are some simple ways to fix this issue in Windows 10. In this article, we will discuss how to fix out of sync audio and video in Windows 10.
Method 1: Check Network Connection
If you are watching a video online and the audio and video are out of sync, the first thing to check is your network connection. A slow or unstable internet connection can cause the video to buffer which in turn may cause the audio and video to lose sync. Check your network connection and ensure it's stable.
Method 2: Use a Different Video Player
Sometimes the video player you are using can affect the sync between audio and video. Switch to a different video player and check if the sync issue persists. Windows 10 comes with its built-in media player known as Windows Media Player, but you can also try other video players like VLC.
Method 3: Restart Your Computer
If the above methods don't work, try restarting your computer and checking if the sync issue still persists. Restarting your computer can solve any ongoing issues that may have caused the audio and video to go out of sync.
Method 4: Use an Online Time Editor
If the audio and video sync issue still persists, you can use an online time editor like Clideo or Kapwing. These platforms can help you sync the audio and video by adjusting the time offset of either the audio or video. Upload the file to the time editor and adjust it to your desired sync.
Method 5: Adjust Audio and Video Sync Manually on Windows 10
If you prefer to adjust the audio and video sync manually, you can do so within Windows 10. Follow these simple steps:
1. Open Windows Media Player and play the affected video file.
2. Right-click on the video screen and select "Enhancements" and then "Audio Effects".
3. Select "Time Shift" and adjust the slider to sync the audio and video.
4. Check if the audio and video are now in sync.
In conclusion, audio and video sync issues can be frustrating, but there are several ways to fix them in Windows 10. Make sure to check your network connection, try a different video player or restart your computer. If the audio and video still don't sync, consider using an online time editor or adjust it manually. By following these tips, you can get back to enjoying your videos without any sync issues.