How to Fix It When a Tablet Won't Turn On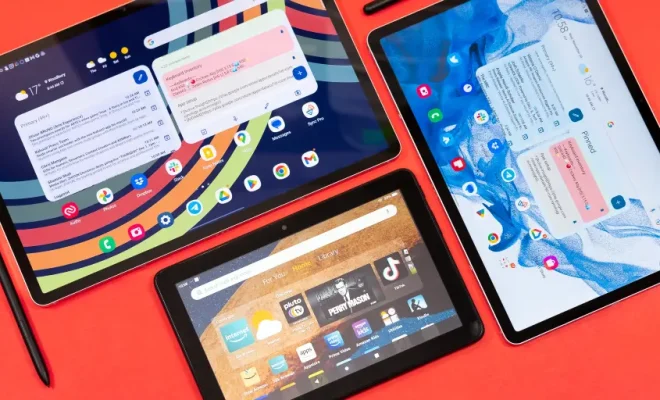 Tablets have become essential gadgets for most people today. They are portable, convenient and can be used for various tasks like browsing the internet, taking photos, playing games, and streaming movies. However, one of the most frustrating things that can happen to a tablet is when it fails to turn on. When this happens, you may be left wondering what to do next. Fortunately, you don't need to panic. In this article, we will discuss some steps you can take to fix a tablet that won't turn on.
Charge the Tablet
One of the most common reasons for a tablet not turning on is a drained battery. Therefore, the first thing you should do is try charging the tablet using its charger. Plug in the charger and wait for a few hours to see if the tablet turns on. If the battery is completely drained, it can take some time for the device to show any signs of life.
Reset the Tablet
If the charging doesn't work, the second thing you should try is resetting the tablet. Most tablets have a small reset button or hole that you can usually find on the back or side of the device. Insert a pin or a paper clip into the hole and hold it down for about 10 seconds. This should restart the tablet and allow it to boot up normally.
Check the Power Button
It is possible that the power button is not working correctly, preventing the tablet from turning on. To check if this is the issue, press and hold the power button for a few seconds. If the tablet doesn't respond, try pressing and holding it again for a longer period. If the power button still doesn't work, you may need to take it to a professional for repair.
Check the Charger Cable
Another thing to check is the charger cable. Ensure that it's plugged in properly and that the charging indicator light is on. If there is no light, you may need to replace the charger cable.
Check the Battery
If you've tried all the above methods and your tablet still refuses to turn on, it's possible that the battery is damaged. This can happen due to aging, overheating, or exposure to water. If that is the case, it may be time to change the battery. Take your tablet to a repair shop and have it checked out by a professional.
In conclusion, a tablet that refuses to turn on can be frustrating, but it is not always a lost cause. By trying some or all of the above methods, most problems can be fixed. However, if none of them work, it may be time to take your tablet to a professional for repair. In any case, you should always take measures to protect your tablet and extend its lifespan by using it carefully and keeping it charged when not in use.