How to Fix Hulu Streaming Issues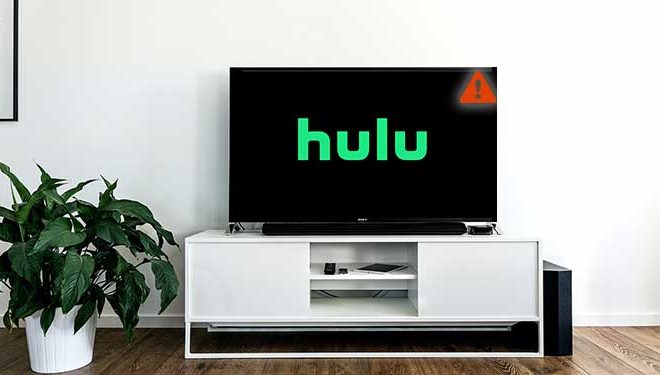 Hulu, one of the most popular streaming services, is known for its extensive library of TV shows and movies. However, like any other service, Hulu can sometimes run into issues. Fortunately, there are several ways to fix Hulu streaming issues.
1. Check Your Internet Connection
The first thing you should do when experiencing streaming issues on Hulu is to check your internet connection. A slow internet connection or weak Wi-Fi signal can cause buffering or other streaming problems. Ensure that your device has a stable internet connection and try resetting your Wi-Fi router. Also, ensure that there aren't too many devices connected to the Wi-Fi network as it could cause slow speeds.
2. Clear Your Cache
Another thing that can cause streaming issues on Hulu is a clogged-up cache. Clearing your cache can help to resolve this problem. This is because clearing your cache deletes temporary files that are stored on your device, which can sometimes clash with streaming.
For Android or iOS devices, go to Settings > Apps > Hulu, then select Clear Cache. For desktop devices, go to the "Settings" menu on your browser and look for "Clear browsing data". Check "Cached images and files," then click "Clear browsing data".
3. Restart Your Device
Restarting the device you are streaming Hulu on can also help fix streaming issues. Simply turn off your device and wait for a few seconds before turning it back on. This can refresh the device and may solve any underlying issues causing the streaming issues.
4. Update Your App or Browser
Having an outdated Hulu app or browser can also cause streaming issues. Ensure that you have the latest version of Hulu installed on your device. Check your app store or download the latest version from Hulu's website.
If you are streaming through a browser, ensure that you are using the latest version of your browser. Some browsers like Google Chrome, Safari, and Firefox need regular updates. Also, clear your browser cache to help speed up the streaming process.
5. Disable VPN or Proxy
Hulu streaming issues can also be caused by using a VPN or proxy service. Sometimes, these services can cause internet connectivity issues that result in errors or buffering when streaming. Disable any VPN or proxy service and try streaming Hulu again.
6. Contact Hulu Support
Finally, if all these steps do not work, it might be best to contact Hulu support. You can do this by visiting their website or sending them an email. Explain the issue you are experiencing, and they will provide you with a prompt solution.
In conclusion, streaming issues on Hulu can be frustrating, but applying these simple steps can help resolve them. Checking your internet connection, clearing the cache, restarting your device, updating your app or browser, disabling VPN, or proxy and contacting Hulu support can make streaming on Hulu smooth and enjoyable once again.