How to Fix a Netgear Router That's Not Working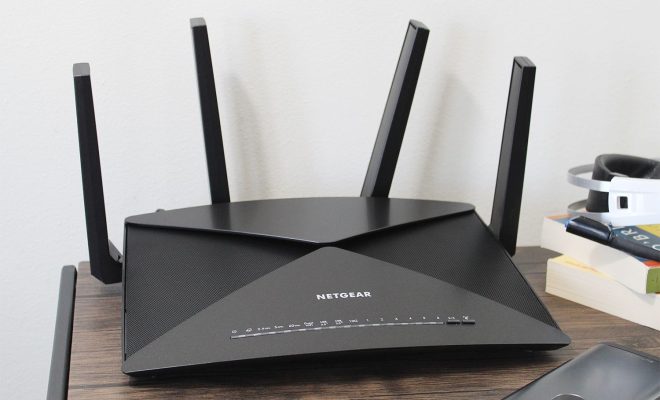 If you have a Netgear router that's not working, you're not alone. Router issues are frustrating, and they always seem to happen at the worst times. Fortunately, there are several things you can do to fix a Netgear router that's not working. Here are some solutions to try.
1. Check the power source: Make sure your router is properly plugged in and the power source is working. If it's plugged into a power strip, try plugging it directly into a wall outlet. Sometimes power fluctuations can cause routers to malfunction.
2. Restart the router: Unplug the router from the power source, wait for 30 seconds, and then plug it back in. This will give the router a fresh start and sometimes fix connectivity issues.
3. Check internet connectivity: If the router is plugged in and restarted, check if your computer or device is receiving a stable internet connection. If not, contact your internet service provider.
4. Reset the router: If the above steps fail, try resetting the router to its factory settings. Look for the small button on the back of the router (which may be recessed), press it with a paperclip or a pen and hold it down for at least 10 seconds. This will reset the router to its default settings. Note that resetting the router this way will erase all custom settings and passwords.
5. Update router firmware: Ensure the router has the most up-to-date firmware. Log in to your router's interface and check for available updates or download the latest firmware from the Netgear website.
6. Check for signal interference: Routers usually work in the 2.4 GHz or 5 GHz range, and other devices like microwaves or cordless phones using the same frequency can interfere with the signal. Try moving the router to another location or limiting the use of interfering devices.
7. Contact manufacturer support: If everything fails, post your query on Netgear community or contact tech support. Netgear's official website provides resources, forums and guides for troubleshooting.
In conclusion, Netgear routers offer reliable connectivity and performance, but issues can still arise. By checking the power source, restarting the router, resetting to factory settings, updating firmware, mitigating signal interference and seeking support, you can troubleshoot and fix a Netgear router that's not working.