How to Fix a Computer Screen That Turns Black and White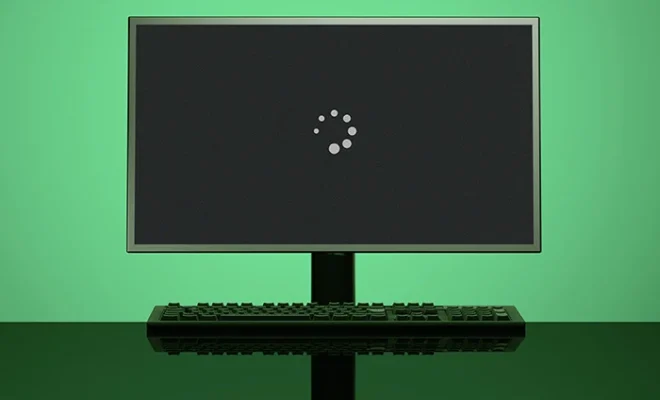 If you are experiencing a black and white display on your computer screen, it can be quite frustrating. Not only can this type of issue make it difficult to use your computer, but it can also be a sign of a more significant problem. Fortunately, there are several things you can do to fix a black and white computer screen.
First, try to troubleshoot the issue by restarting your computer. Sometimes a simple restart can solve the problem of black and white screen display. Press and hold the power button until the computer turns off completely, then turn it back on normally. Check to see if the black and white display has disappeared after the restart.
If restarting your computer does not fix the issue, you can try to update your graphics driver. The graphics driver controls the display of your computer screen, and updating it can correct display-related problems. To update the graphics driver, go to the Device Manager on your computer and find the graphics card. Right-click on the graphics card and select "Update Driver Software." Follow the instructions provided to update the driver.
Another option is to check your display settings. It is possible that your display settings have been changed, which may cause a black and white screen display. To check your display settings, right-click on your desktop and select "Display Settings." Ensure that the "Color" setting is set to "32 bit." Adjust any other display settings that may be causing the black and white screen display.
If none of the above solutions work, it may be necessary to check your monitor settings. A poorly connected cable can cause the issue of the black and white screen display. First, check to make sure that the cables are properly connected to your monitor and computer. If the cable passes the inspection, try using a different cable. If the issue persists, try connecting your monitor to a different computer to see if the problem persists.
In conclusion, a black and white screen display can be a frustrating issue to deal with. However, there are several things you can do to resolve this issue. By restarting your computer, updating your graphics driver, checking your display settings, and checking your monitor settings, you can get your normal display back in no time. If the problem persists, it may be time to seek professional assistance from a computer technician.