How to Find a Hackathon in Your Area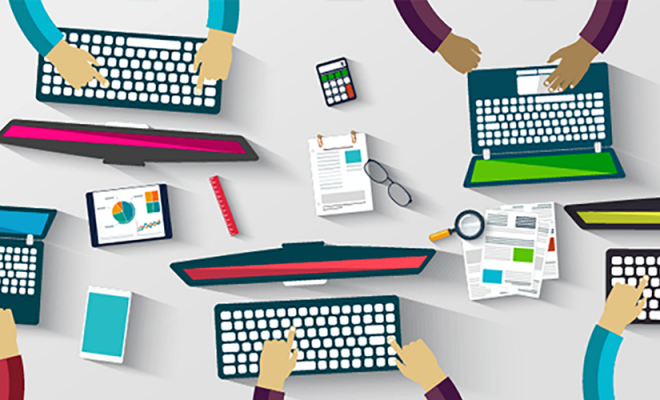 A hackathon, also called a codefest, is a coding marathon where people with technical backgrounds collaborate to build websites, mobile apps, robots, and other software programs.
Typically, hackathons begin with presentations about the event. Participants then make suggestions and group themselves according to interests and skills. Groups are generally based around solving a problem or exploring an innovative idea.
Then, the work begins! Most hackathons last from 24 to 48 hours, with participants working on little sleep and little food. At the end, projects and ideas are presented, sometimes with a competition element. If the hackathon is a competition, a panel judges the presentations and awards prizes.
Some hackathons are public events, while others are hosted internally by companies such as AT&T and Facebook. Hackathon success stories include the messaging app GroupMe, the Facebook "Like" button, and Facebook Chat.
Hackathons provide opportunities to learn, experiment, meet new people, and make potentially valuable connections. Plus, there's usually free food, fun activities, and exciting prizes!
So if you're interested in a hackathon, how can you find one?
The best strategy is to browse the Internet for upcoming hackathon events. Here are five websites you can use:
MLH is the official student hackathon league, with the stated mission of empowering hackers. Click the large yellow "Attend" button on their website to find hackathons across both North America and Europe.
To attend MLH member events, you must be a current student or have graduated in the last 12 months. If not, there are other non-student hackathons listed that you're eligible to attend.
HackEvents is "the world's leading search engine for hackathons." You have several different search options here. You can browse categories including Europe, USA, Germany, and Worldwide. Alternatively, you can search hackathons by name or by city, and you also have the option to click "See all upcoming hackathons."
Hackalist describes itself as "a list of hackathons from around the world." It lists hackathons by date and cost, also including a description of the event and other key information.
If desired, you can filter to show only hackathons that offer travel reimbursements, have prizes, accept high schoolers, and/or are free.
With Devpost, you can not only find hackathons, but also view hackathon projects, submit a project, and find a hackathon team.
You can find online or in-person hackathons, and you can sort by submission deadlines and prize amounts. The website also features hackathons from around the world, not exclusively North America and Europe.
Clicking on a Devpost hackathon gives you the option to register for the event and view extensive information, including an agenda.
Here, you can enter your address or city to find nearby hackathons. You can also browse a list of hackathons, with codes identifying whether the event allows virtual participation, is for students only, and/or requires a registration fee.
You can even view a hackathon map with clickable pins.
So if a hackathon sounds like your kind of event, check out these five websites and get hacking!