How to Factory Reset an iPhone 13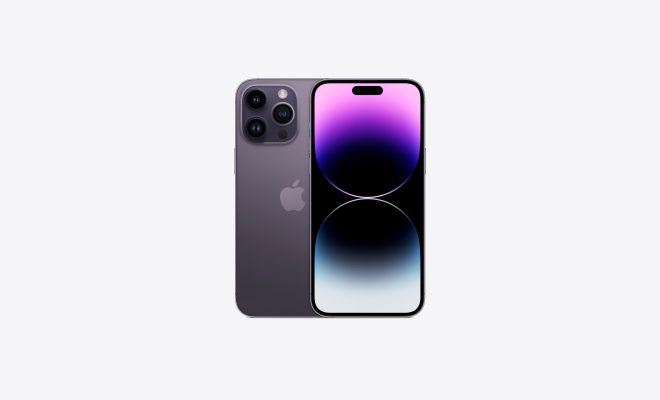 If you're experiencing significant problems with your iPhone 13 like slow performance, battery issues, system crashes, glitches, or just wanting to start fresh, you might want to factory reset it. Factory resetting your iPhone 13 means erasing all the information and data on the device, including settings, apps, photos, and anything else you've saved. Once you factory reset your iPhone 13, it will feel like new, and it can help to fix some software-related issues. In this article, we'll guide you on how to factory reset an iPhone 13.
Before you proceed to factory reset your iPhone 13, ensure that you backup your device. The factory reset process will erase everything on your phone, including data that may not exist in your last backup. To backup your iPhone 13, go to Settings > Your Name > iCloud > iCloud Backup > Back Up Now. Also, remove your SIM card to avoid accidental deletion of data saved on it.
There are two ways to reset your iPhone 13 — via the Settings app or through iTunes or Finder on a computer. We'll cover both options below.
Option 1: Factory reset via the Settings app
Unlock your iPhone 13 and go to Settings.
Scroll down and select General, then scroll down to the bottom of the page.
Tap Reset and choose Erase All Content and Settings.
Enter your passcode or Apple ID passcode to confirm your selection.
Tap Erase iPhone and enter your Apple ID password, then tap Erase again.
Once the process is complete, you'll be prompted to set up your iPhone 13 from scratch.
Option 2: Factory reset using a computer
If you can't reset your iPhone 13 via the Settings app, you can use a computer to do it. Follow the steps below:
Connect your iPhone 13 to the computer using a lightning cable.
Launch iTunes or Finder on your computer.
Select your iPhone 13 from the device list in iTunes or Finder.
Click the "Restore iPhone" button.
Confirm that you want to erase all data and reset your iPhone 13.
Wait for the reset process to complete, and your iPhone 13 will restart.
Note: If you're resetting your iPhone 13 using a computer, you might need to turn off "Find My" feature by going to Settings > Your Name > iCloud > Find My > Turn off.
In conclusion, factory resetting your iPhone 13 is a simple process that can help you to get rid of any software-related issues on your device. Remember to backup your data before the reset, as all data on the device will be lost. Use the above steps to factory reset your iPhone 13 hassle-free.