How to Estimate a Printer's Cost per Page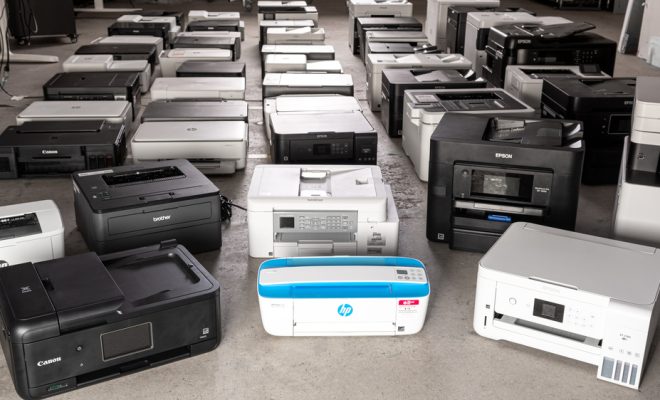 As technology continues to advance, the cost of owning a printer is no longer solely based on the initial purchase price. The cost of printing pages also plays a significant role in the decision-making process for consumers. Thus, it is essential to accurately estimate a printer's cost per page before making a purchase. In this article, we will guide you through the process of estimating a printer's cost per page.

Step 1: Calculate the Yield of the Printer's Cartridge

Before estimating the cost per page, it is necessary to determine the printer's cartridge yield. This is the number of pages that a single cartridge can print. Manufacturers typically provide this information on the cartridge packaging or the printer's manual. However, this value is based on their tests, which might not represent your usage accurately.
To calculate the yield of a cartridge, you can print a sample page and then weigh it before and after printing. The weight difference represents the amount of ink or toner used per page. Suppose you printed ten pages and the weight difference was 5 grams. Thus, you can estimate that a cartridge with a total weight of 60 grams can print around 1200 pages.

Step 2: Determine the Cost of the Cartridge
After calculating the cartridge's yield, the next factor to consider is its total cost, including tax and shipping charges. Manufacturers offer different pricing models for their cartridges, such as high-yield or standard-yield. High-yield cartridges cost more initially but have a lower cost per page, while standard-yield cartridges cost less but have a higher cost per page.
Suppose a cartridge retails for $50 and has a yield of 1200 pages. In this case, the cost per page would be $0.04. It is essential to note that the cost of cartridges varies widely between different manufacturers and models, so it is crucial to compare prices before making a purchase.

Step 3: Include Other Costs
Apart from the cartridge, other costs, such as the printer's electricity consumption and maintenance, can also impact the cost per page. For instance, if a printer consumes 500 watts of power and operates for four hours a day, the daily consumption would be 2 kWh. Suppose the cost of electricity is 10 cents per kWh, the printer's daily energy cost would be $0.20.
Similarly, maintenance costs, such as paper jams and replacing parts, can also affect the printer's cost per page. It is essential to factor these costs into your estimation, as they can add up significantly over time.

Step 4: Estimate the Cost per Page
To calculate the printer's total cost per page, you need to add all the expenses and divide them by the printer's yield. Using the previously mentioned example, the cartridge cost per page was estimated at $0.04, electricity cost per page was $0.01, and maintenance cost per page was $0.01. Therefore, the total cost per page would be $0.06.
Estimating a printer's cost per page can be a daunting task, but it is essential to make an informed decision that can save you money in the long run. By considering the cartridge yield, cost, and other expenses, you can accurately estimate a printer's total cost per page. Thus, ensuring that you choose the most cost-effective printer that meets your needs.