How to disable Live Photos on your iOS device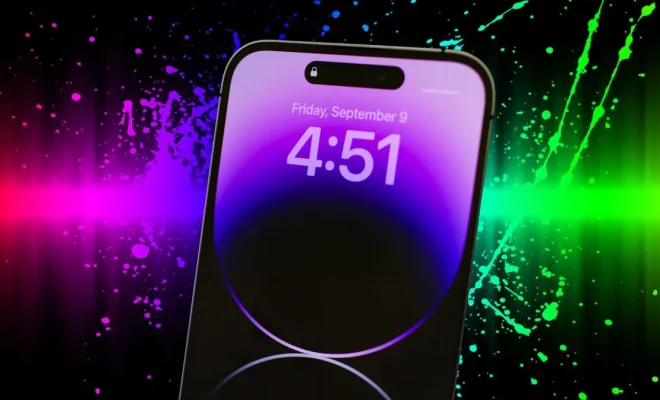 Introduction:
Live Photos is a feature on iOS devices that captures a 1.5-second video clip before and after a photo is taken. This creates a three-dimensional effect, making your still images come to life. While some users enjoy the novelty of Live Photos, others may find it unnecessary or consume too much storage space. Here is a step-by-step guide on how to disable Live Photos on your iOS device.
Step 1: Open the Camera App
First, locate the Camera app on your iOS device and tap on it to launch. It could be located on your home screen or within folders like "Photography" or "Utilities".
Step 2: Locate the Live Photos Icon
Once you have opened the Camera app, look for the Live Photos icon at the top of the screen. It resembles a circular icon made up of several dots surrounding a central dot.
Step 3: Toggle Off Live Photos
To disable Live Photos, simply tap on the Live Photos icon. If it is activated, the icon will be yellow; tapping it will turn it white, indicating that Live Photos is now disabled.
Step 4: Confirming That Live Photos Is Disabled
When toggling off Live Photos, you should see a brief message appear at the top of your screen stating "LIVE OFF." This confirms that Live Photos have been successfully turned off for your device's camera.
Important Note:
Keep in mind that disabling Live Photos does not delete any existing images in motion from your camera roll. Disabling this feature only stops capturing new photos with motion going forward.
Conclusion:
Disabling Live Photos can not only help save storage space on your iOS device but also make your camera roll easier to navigate by reducing clutter from moving images. By following these simple steps, you'll be able to decide when and where you want to capture live moments without having them enabled at all times.