How to clean your smartphone or tablet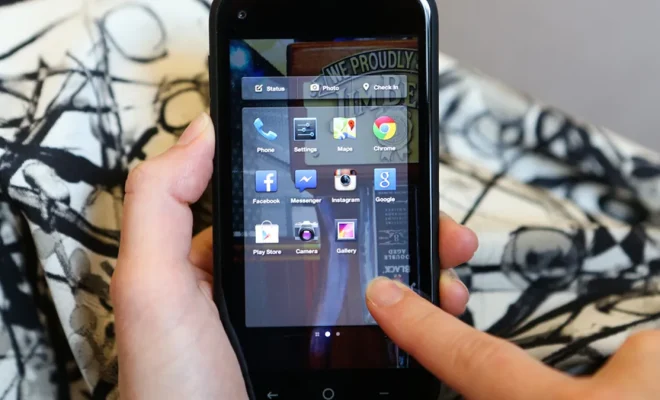 In the age of technology, our smartphones and tablets have become indispensable tools in our lives. We use them for work, entertainment, and communication. However, as we touch our devices multiple times a day, they can quickly become a breeding ground for germs, bacteria, and grime. This article will provide you with a step-by-step guide on how to clean your smartphone or tablet properly.
1. Gather your cleaning supplies
Before you begin, gather the following materials:
– A soft, lint-free cloth (such as a microfiber cloth)
– Mild soap or hand sanitizer (with at least 60% alcohol content)
– Cotton swabs or Q-tips
– A small bowl of water (optional)
Avoid using abrasive materials like paper towels or tissues, as they can scratch your device's screen.
2. Power off your device and disconnect any cables
Turn off your smartphone or tablet and unplug any cables connected to it, including charging cords and headphones. Removing these cables ensures that no moisture accidentally enters the device's ports.
3. Clean the touchscreen and other surfaces
Dampen the microfiber cloth with a small amount of water—make sure it's only slightly damp, never soaked. If you prefer to use a cleaning solution, mix mild soap with some water in a small bowl, then dip the cloth in this mixture.
Gently wipe the screen of your smartphone or tablet using the damp cloth. Use circular motions to remove dirt and fingerprints from the touchscreen. Make sure not to apply too much pressure during this process.
Once you've cleaned the screen, wipe down other surfaces like the back cover and sides of the device using the same method.
4. Clean camera lenses and ports
The camera lens on our devices often gets dirty from fingerprints and debris. To clean it, dampen a cotton swab with some water or alcohol, then gently wipe the lens in a circular motion.
For the ports and openings on your device (such as the charging port, headphone jack, and speaker grills), use dry cotton swabs or Q-tips to remove dirt and dust. Be careful not to insert the swab too far into the openings, and avoid using any liquid for this step.
5. Allow the device to air dry
After you've finished cleaning your smartphone or tablet, let it air dry for a few minutes. Make sure it's completely dry before reconnecting any cables and turning the device back on.
6. Sanitize regularly
In these times of increased health awareness, it's essential to sanitize our devices frequently. Dampen a soft cloth with hand sanitizer (with at least 60% alcohol content) and gently wipe down your device's exterior surfaces. Make sure not to get any excess liquid into the ports or openings.
By following these steps, you'll maintain a clean and healthy smartphone or tablet. A well-maintained device not only performs better but is also enjoyable to use. So remember to clean your gadgets regularly and enjoy a cleaner, more germ-free experience!