How to Continuously Grow as a Tech-Savvy Educator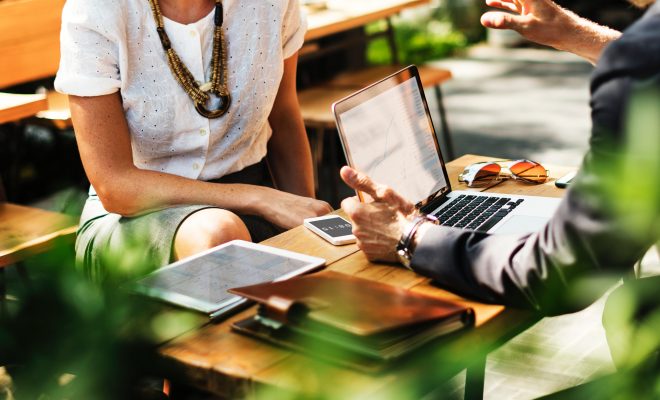 Learning how to use technology well is essential in the modern school. Educators must figure out how to continuously grow with their use of technology in the classroom. Without any growth in this area, educators will quickly become ineffective in the classroom setting. Continuous growth and education is a major component of classroom success for educators. However, many teachers fail to understand just how they are supposed to foster that growth in themselves.
You can learn how to become a more tech-savvy educator without a lot of effort or fanfare. Here are just a few simple tasks you can try to make you better informed when it comes to modern technology.
Get comfortable with daily tasks.
Teachers will be a lot better equipped to handle technology in the classroom when they are comfortable with basic tasks. You should spend a fair amount of time becoming more at ease with performing daily tasks like sending emails or surfing the internet for new lesson plan ideas. When you are proficient in these very basic tasks, you can start to set an example for others and set the stage for future growth. This is the minimum knowledge that an educator should be able to do before attempting to implement more technology into the classroom.
Find a community of tech-savvy teachers.
Collaborating with other teachers who also have to use technology is a great way to improve your own growth. You may have to spearhead this initiative or simply find a couple of educators in your department who want to compare ideas. While it may be difficult, try to carve out a set amount of time for these meetings on a weekly or monthly basis. This can definitely improve your own professional development and give you space to reflect on your own practices.
Sign up for on-demand training.
Do you feel like you could benefit from some professional help in a certain area? Years ago, you would have had to attend a college course on a campus across town. Things are much more convenient now with access to lots of on-demand training for college courses, simple webinars, and other online classes that can help answer your questions. All of these are far more convenient options that make your continuous growth as an educator that much easier.
Research and experiment with new apps.
There is an endless selection of apps available at little to no cost. Tech-savvy educators are constantly researching the programs that are available to them and their students. One way to continuously grow as a tech-savvy educator is to experiment and play around with new apps on a regular basis. This is a great way for you to determine what is available to you and your students while gaining greater familiarity with how to operate your device.
Continuous growth is an essential part of being an educator, particularly if you are working on increasing your tech-savvy abilities. Fortunately, this growth doesn't have to be boring or time-consuming. You can use it to improve your daily functioning and enhance your classroom at the same time. Try out a few of these simple ways to boost your professional development today.