How to Connect a Fire Stick to a Mobile Hotspot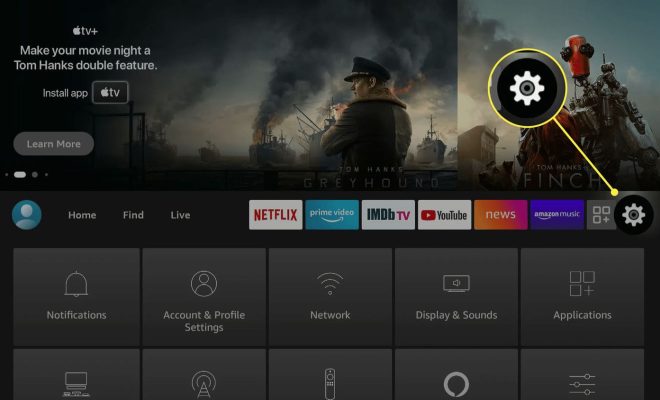 Amazon Fire Stick is a popular streaming device that allows users to access a wide range of content on their TV. However, sometimes users may not have access to a Wi-Fi network and may want to use their mobile hotspot to connect the Fire Stick to the internet. In this article, we will discuss how to connect a Fire Stick to a mobile hotspot.
Step-by-Step Guide
Here are the steps to connect a Fire Stick to a mobile hotspot:
1. 1. Turn on your mobile hotspot on your smartphone or tablet.
2. 2. Turn on your TV and plug in the Fire Stick into an HDMI port.
3. 3. On the Fire Stick remote, press and hold the Home button for 10 seconds until the home screen appears.
4. 4. Navigate to the "Settings" option on the home screen and select it.
5. 5. Select "Network" from the list of options.
6. 6. Click on "Join Other Network."
7. 7. Enter the name of your mobile hotspot and select it from the list of available networks.
8. 8. Enter the password for your mobile hotspot and click on "Connect."
Tips and Tricks
1. Make sure that your mobile hotspot has sufficient data to stream content on the Fire Stick.
2. If the Fire Stick is not connecting to the mobile hotspot, try resetting both devices and trying again.
3. You can also use a mobile hotspot extender to improve the range and signal strength of your mobile hotspot.
Conclusion
Connecting a Fire Stick to a mobile hotspot is a simple process that can be done in a few easy steps. By following the steps outlined in this article, you can easily connect your Fire Stick to your mobile hotspot and start streaming your favorite content on your TV. Remember to keep your mobile hotspot charged and check your data usage to avoid any unexpected charges. Happy streaming!