How to Choose an External Hard Drive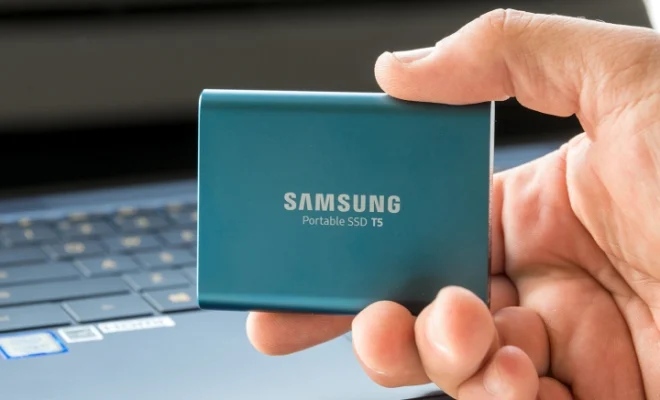 External hard drives are essential storage devices for anyone who needs to back up their files, store large amounts of data, or transfer files between devices. However, with so many options on the market, it can be overwhelming to choose the right one for your needs. Here are some factors to consider when choosing an external hard drive.
Capacity
The first and most important factor to consider is capacity. External hard drives come in a range of sizes, from a few gigabytes to several terabytes. The size you choose will depend on your needs. If you only need to store a few files or documents, a smaller drive will suffice. However, if you work with large media files or need to back up your entire computer, a larger drive is necessary.
Speed
The speed of the external hard drive is another important factor to consider. The speed of the drive will determine how quickly you can transfer files to and from the drive. There are two types of drives available: solid-state drives (SSDs) and hard disk drives (HDDs). SSDs are faster and more expensive, while HDDs are slower and less expensive. If speed is a priority, an SSD is the better option.
Connectivity
The connectivity options available on an external hard drive will determine how you can use the drive. Most external hard drives use USB 3.0 or USB-C connections, which are fast and reliable. Some drives also offer Thunderbolt or eSATA connections, which are even faster but may not be compatible with all devices.
Durability
External hard drives are designed to be portable, so durability is an important factor to consider. Look for drives that are shock-resistant and have a sturdy casing to protect the drive from damage. If you plan to use the drive while traveling, a ruggedized drive is a good option.
Price
Finally, price is always a consideration when choosing an external hard drive. Prices can vary widely depending on the capacity, speed, and durability of the drive. Set a budget before you start shopping and look for drives that fit within your price range.
In conclusion, choosing an external hard drive requires careful consideration of several factors. Capacity, speed, connectivity, durability, and price are all important factors to consider when choosing a drive. By taking the time to evaluate your needs and research your options, you can find the right external hard drive for your needs.