How to Charge Your Laptop Anywhere With a Portable Charger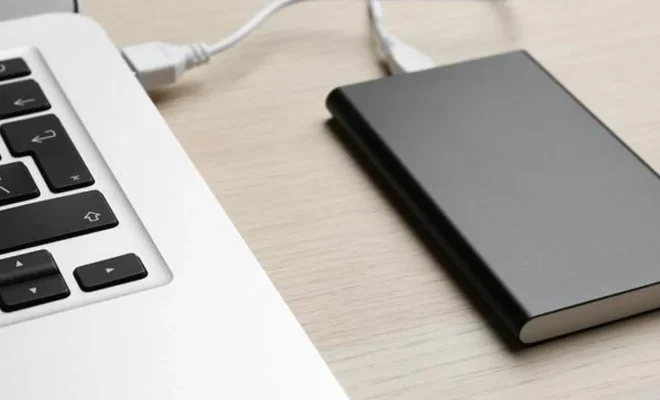 In today's digital age, laptops have become an essential part of our lives. Whether you are a student, a professional, or simply someone who needs to stay connected on the go, having a charged laptop is crucial for staying productive. However, charging your laptop can be a challenge when you are away from an outlet or power source. This is where portable chargers come in handy. In this article, we will guide you on how to charge your laptop anywhere with a portable charger.
First, you need to choose a compatible portable charger for your laptop. Make sure that the power output of the portable charger matches or exceeds the power requirements of your laptop. You can find this information on your laptop's AC adapter or by checking your laptop's specification online. There are many portable chargers available in the market, but we recommend choosing a reputable brand with good reviews to ensure safety and quality.
Next, you need to prepare your laptop for charging. Plug your laptop's charging cable to the portable charger's output port. Make sure that the cable is securely connected and does not wiggle. You can also use a USB-C to USB-C cable for newer laptops that support USB-C charging. Turn off your laptop to conserve battery and make the charging process faster.
Once you have connected your laptop to the portable charger, turn on the portable charger and make sure that it is properly charged before use. Most portable chargers have LED indicators that show the battery level and charging status. Wait for the LED indicators to turn blue or green, indicating a full charge.
When charging your laptop with a portable charger, it is essential to use the right cable and adapter that come with your portable charger. Using a cable or adapter of the wrong size or quality can damage your laptop or the portable charger.
Finally, it is essential to store and handle your portable charger and laptop properly. Portable chargers are sensitive to high temperatures and can be dangerous if stored or handled improperly. Keep your portable charger away from direct sunlight, moisture, and fire. Do not drop or hit your portable charger, and do not attempt to repair it yourself.
In conclusion, a portable charger can be a lifesaver when you need to charge your laptop on the go. However, it is essential to choose a compatible and reputable portable charger, prepare your laptop properly, and handle it with care. By following these simple tips, you can charge your laptop anywhere with a portable charger and stay productive even when you are away from an outlet or power source.