How to Change Background on Zoom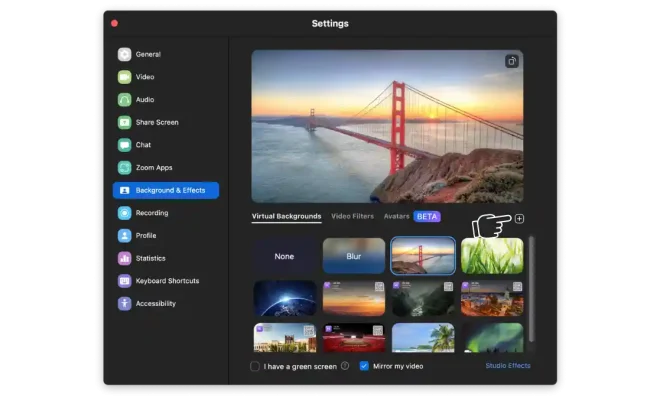 Zoom has become an extremely popular video conferencing and remote work tool in 2020, and it is not surprising that users are looking to personalize their online meetings. One way to do this is by changing the background on Zoom. If you are wondering how to do it, here is a step-by-step guide:
1. Open your Zoom client and sign in to your account.
2. Click on your profile picture or initials in the top-right corner of the screen.
3. From the menu that appears, select "Settings."
4. In the Settings window, click on the "Virtual Background" tab on the left-hand side.
5. By default, Zoom offers a few background images that you can use. Click on one of them to preview it.
6. If you want to use an image from your computer instead, click on the "+" icon above the default images.
7. Select the image you want to use and click "Open."
8. The image will appear behind you in the preview window. If it looks good, click on "Save" to apply it as your new background.
9. If you have multiple images that you want to use as your background, repeat steps 6-8 for each of them.
10. To remove a custom background and go back to your real background, click on the "None" option in the virtual background menu.
A few tips to keep in mind:
– Make sure your background image is high-quality and appropriate for the occasion. A fun and funny background might be appropriate for a casual meeting with friends, but it might not be the best choice for a job interview or a professional meeting.
– Avoid using transparent images or videos as your background because they can cause visual glitches.
– If you do not have a green screen, make sure your background is well-lit and evenly colored to avoid issues with the virtual background feature.
– Test your virtual background before your meeting to make sure everything looks good and functions smoothly.
In conclusion, changing your background on Zoom is an easy and quick way to make your online meetings more engaging and fun. With a little creativity, you can personalize your video calls and add a splash of color and personality to your virtual space.