How to Block Facebook (or Any Distracting Website)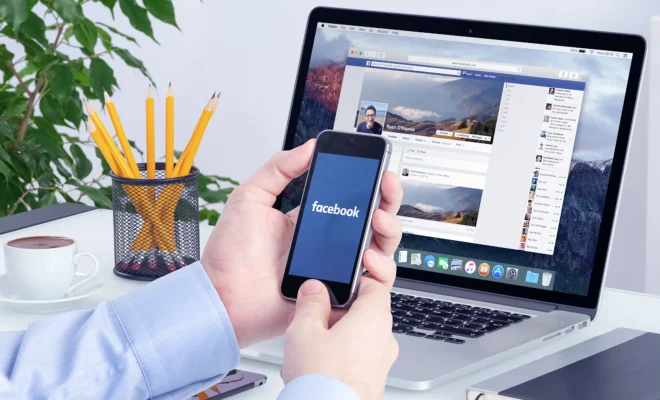 In today's digital age, social media has become an essential part of our lives. However, it can also be a significant cause of distraction, especially when it comes to Facebook. Overusing social media can lead to a decrease in productivity, increased stress and anxiety levels, and even affect mental health in the long run.
Fortunately, there are ways to block Facebook, or any other distracting website, to minimize its impact on our daily lives. Here are several methods to help you block Facebook and other websites that distract you.
1. Use browser extensions- Browser extensions such as StayFocusd, Freedom, and FocusMe allow you to block websites that consume too much of your time. These extensions work by restricting access to specific websites for a designated amount of time. You can also specify when you want the block to start and end, which can enhance your productivity significantly.
2. Enable parental control settings- If you're a parent, you can utilize the parental control settings available on most browsers to block access to specific websites. You can also use this service on your computer or phone to block certain apps or social media platforms such as Facebook. This feature is also useful if you want to monitor your children's online activities.
3. Use Windows Host File- Another option is to use Windows Host File. This method involves manually editing the host file and blocking the IP addresses of unwanted websites, including Facebook. The host file is located in the Windows folder on your computer, and you can access it using a text editor. However, make sure to save a copy of the original file before making any changes to avoid system errors.
4. Block Facebook from the router- If you're comfortable navigating your router's setting, you can block Facebook on all devices connected to the wireless network. This method is usually done by accessing the router's administrative settings and configuring website blocking. Blocking Facebook on the router can be beneficial, especially for households with children who need to focus on their studies or are prone to getting distracted easily.
In conclusion, blocking Facebook or any other distracting website requires some effort, but the benefits are well worth it. By implementing these methods, you can regain control of your online activities and boost your productivity. Remember, moderation is the key, and by setting limits on your internet usage, you can lead a healthier and more fulfilling life.