How to Add an Admin to a Facebook Page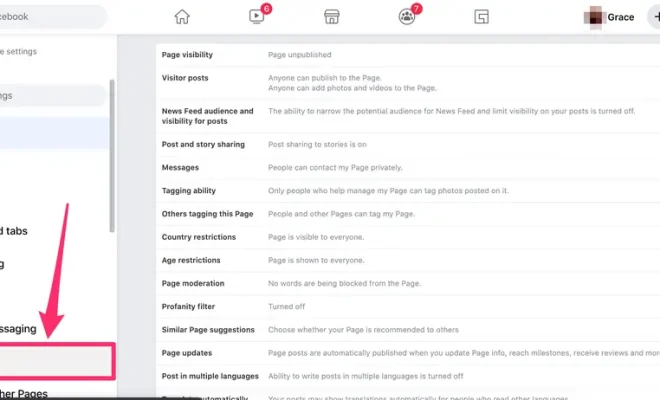 Adding an admin to a Facebook Page can help you manage your page better as it creates a team effort towards ensuring that your content reaches your target audience. As a page owner, delegation of duties becomes necessary when you are dealing with a large audience or growing a business. In this article, we will guide you on How to Add an Admin to a Facebook Page in simple steps.
Step 1: Access your Facebook Page
You can access your Facebook page by logging into your account then clicking on the 'Pages' tab on the left side of your homepage. From here, select the page that you want to add an admin to. Once you are on the page, click on 'Settings' which is located on the top right side of your page.
Step 2: Click on 'Page Roles'
After clicking on 'Settings', a drop-down menu will appear, and you should click on 'Page Roles' to access the admin page. This page shows a list of all the people who can access the page.
Step 3: Add an Admin
After accessing the 'Page Roles' page, scroll down to the part that says 'Assign a New Page role.' Click the 'Add Person' button, and a form will appear. In the text box labeled 'enter a name or email address,' enter the name or email of the person you want to add as an admin. You can also select the role you wish to assign the person, but for them to be an admin, click on the 'Admin' role. Click 'Add' once you have filled in the necessary details.
Step 4: Confirm
After you click the 'Add' button, a confirmation window will appear, and you will be asked to re-enter your password. This security measure ensures that only the page owner can add someone as an admin. Once you enter your password, click 'Submit' to add the new admin.
Step 5: Notify the New Admin
Once you add someone as an admin, it is wise to notify them to ensure that they know what is required of them. You can do this by sending them a message on Facebook or any other communication platform you use.
In conclusion, adding an admin to a Facebook page can make page management an easy task. By following these simple steps, you can add an admin to your Facebook page and enjoy the benefits of teamwork. It is important to note that you should only add people you trust to your page to avoid unauthorized changes or content on your page.