How Does Spotify's Car Thing Stack Up Against Alternatives?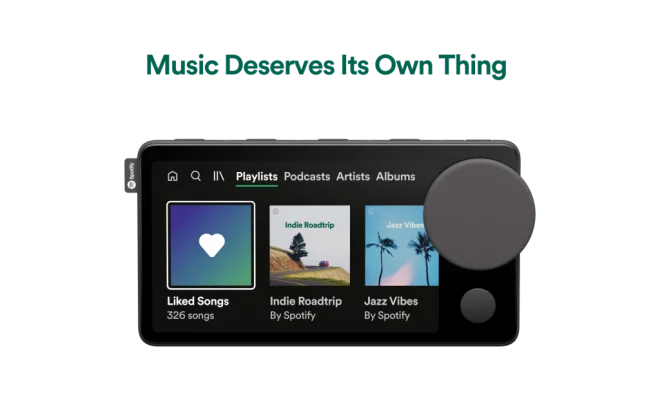 In recent years, there has been a rise in the popularity of in-car entertainment systems. With the aim of increasing convenience and making the overall driving experience more enjoyable, a number of companies have started offering solutions. One such offering is the Spotify Car Thing. However, with a slew of alternatives already available on the market, how does Spotify's Car Thing stack up?
First and foremost, let's take a look at the basic functionality of the device. The Spotify Car Thing is essentially a car mount for your phone, with additional buttons for controlling your music. It connects to your car's audio system through Bluetooth or an auxiliary cable, with voice control functionality being available for both Android and iOS devices. As one would expect, the device can be used to access, stream and control Spotify's extensive music library.
When compared to existing in-car entertainment options, the Spotify Car Thing clearly comes out on top in terms of cost. At present, the device is being offered for free, with only shipping costs of $7. Built from sturdy, high-quality materials, the device is well constructed and shouldn't suffer from the wear and tear one would expect in a car environment.
However, the Car Thing's simplicity is also its biggest weakness. The limited functionality offered means that users are restricted to just streaming music from Spotify. With no additional apps or services available, the device is limited in terms of the content it can provide. In comparison, traditional in-car systems offer a lot more functionality, including satellite radio, GPS navigation, and access to vehicular diagnostics.
Another issue with the Car Thing is the actual user experience. While the Car Thing, as a concept, is simple and intuitive, the device itself is not as easy to use as some of the alternatives. In particular, the buttons for controlling the device are cramped and difficult to identify while driving. It's also worth noting that the device's voice control features can be inaccurate and unresponsive at times.
Overall, the Spotify Car Thing offers a cost-effective solution for those looking to listen to music while driving without having to invest in a traditional in-car entertainment system. While the device is not without its limitations, it is still a great choice for individuals who rely primarily on Spotify for music. However, those looking for a more integrated solution that offers various functionality beyond just music streaming may want to consider an alternative option.