How a Smartwatch Can Help You Become a More Effective Teacher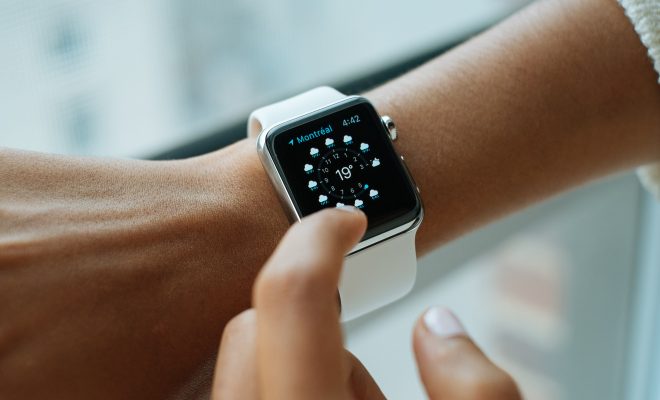 Smartwatches are loaded with functionality that makes a teacher's life easier. And they are becoming increasingly popular. According to a Technavio report on the global classroom wearables technology market, the wrist-worn wearables sector held the largest share in the market in 2017.
There are many ways that wearable technologies can enhance student-teacher communication and make learning more interactive, but a wearable like a smartwatch holds specific benefits for a teacher.
Never miss an email or a call again
Smartwatches use vibration alerts. Vibration on the skin is very noticeable and can't be ignored. Vibration alerts mean you won't miss notifications from our phone. Vibrations are also not intrusive, so they will inform you, but won't disrupt your class.
Speech to text reminders
Many smartwatches support voice input. In order to use this feature, you need to download an app like Evernote that can work with voice input. This feature allows you to add to your to-do list and reminders on the fly. You save time by not having to get to a laptop and type something manually.
Accessible class schedule
Your personalized daily schedule, which includes staff meetings, extracurricular responsibilities, scheduled class tests, etc. is available constantly at a glance. You'll know throughout the day what is coming up next without having to consult your tablet or phone. Your schedule is available at a glance on your wrist.
Giving students up-to-date information
If you teach a subject like political science, it's important to keep abreast of current affairs. You can access apps like BBC or CNN on your watch, which shows you the most pertinent current news via text messages on your watch. With this information at the ready, you can always be sure that you expose your students to up-to-date information on what's going on in the world.
Useful built-in functions
If you are a PE teacher, you can use the stopwatch and timer functions on your smartwatch. If you use music in your classes, and if you have an Apple Watch you can play songs with it without having to take out your phone or tablet. The Spotify Apple Watch app is also available now, which will be a great boon for dance and drama teachers.
An aid for students
With the smartwatch, students who are too shy to ask questions can send a question directly to the teacher's smartwatch. The teacher can see the question on the watch and address the answer to the class in general without addressing the student directly. There is a caveat though – there is the possibility that students will start directing their questions via the teacher's watch rather than communicating directly.
Keywords on your wrist
A smartwatch allows a teacher to type a few lines of text to act as keywords for something they have to remember. Almost like a PowerPoint slide on your wrist. This can be useful for complicated lessons or a meeting with parents, or any time you need a few notes just to make sure you cover everything.
Wearing a smartwatch allows teachers to get information just at a glance without having to take out a phone or a tablet. Smartwatches are a discreet way to access information in the classroom.