HBO Max vs. HBO Now vs. HBO Go: What Are the Differences and How Do You Upgrade?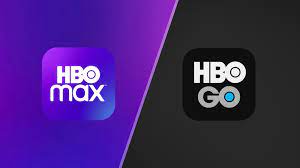 With the launch of HBO Max, viewers now have multiple options when it comes to accessing premium content from the renowned network. However, this has also led to some confusion regarding the differences between HBO Max, HBO Now, and HBO Go. In this article, we'll break down these services' distinctions and guide you on how to upgrade if you're currently subscribed to one of their older counterparts.
Understanding the Differences
HBO Max:
Positioned as a comprehensive streaming service, HBO Max offers an extensive library that includes all content available on traditional cable's HBO channels along with additional exclusive originals and licensed programming from various partners like Warner Bros., DC Entertainment, Cartoon Network, and more. It encompasses everything offered by both HBO Now and HBO Go, making it the most feature-rich platform among them.
HBO Now:
Launched in 2015 as a standalone streaming service without requiring a cable subscription, HBO Now gives users access to all of HBO's original programs (such as Game of Thrones, Succession, Westworld) plus movies and documentaries available through the network. It is essentially equivalent to what was previously accessible via traditional cable subscriptions but delivered directly over-the-top (OTT) via internet connection.
HBO Go:
Unlike HBO Now, which targets cord-cutters seeking direct access to content without a cable subscription,HBO Go operates as an online streaming platform exclusively for existing pay-TV subscribers who already have access to linear channels like HBO/Cinemax through their television provider packages. Subscribers can use their TV provider credentials for authentication purposes while using this app or website.
Upgrading From Older Services
If you are currently subscribed only to either HBO Now or HBO Go, upgrading your account will allow you to access the full range of content available on HBO Max. The process may vary depending on your current subscription status:
1. HBO Now Subscribers:
If you are subscribed directly through HBO Now, transitioning to HBO Max is relatively straightforward. In most cases, existing HBO Now subscribers were automatically upgraded to HBO Max at no additional cost when it launched in May 2020. To access HBO Max, all you need to do is download the dedicated app or visit the website and log in using your existing HBO Now credentials.
2. HBO Go Subscribers:
Upgrading from HBO Go requires a few extra steps as this service functions as an extension for cable/satellite TV providers' customers only. Unfortunately, there isn't a direct upgrade path from HBO Go since it relies on your traditional TV provider's authentication system.
• First, check if your cable/satellite TV provider offers support for HBO Max by visiting their website or contacting customer support.
• If they do offer support, inquire about how to transition from HBO Go to HBO Max, which usually involves creating a new account directly with HBO Max while utilizing your existing TV provider login details during the setup process.
• Once set up with an active subscription under HBO Max, you can then enjoy all its features and content offerings.
It's worth noting that some promotional deals might be available during these transitions or specific discounts offered by participating partners—so keep an eye out for any special offers that could enhance your viewing experience while upgrading!
Conclusion
With the advent of multiple streaming platforms associated with HBO, understanding the differences between them becomes crucial in maximizing your entertainment options. While both HBO Now and HBo Go served specific user needs in the past (cord-cutters vs. pay-TV subscribers), they have now been superseded by the more comprehensive and feature-rich HBO Max.
If you're currently subscribed to HBO Now, upgrading is a simple matter of logging in with your existing credentials. For HBO Go subscribers, the transition involves checking if your TV provider supports HBO Max and creating a new account directly with them.
By upgrading to HBO Max, you gain access to an extensive library that includes all HBO content along with exclusive originals and licensed programming from various partners—a streaming experience that truly lives up to the HBO legacy's reputation. So, whether it's indulging in beloved series or exploring exciting new releases, make sure to upgrade accordingly and enjoy everything HBO Max has to offer!