GOTRAX GXL V2 Commuting Electric Scooter Review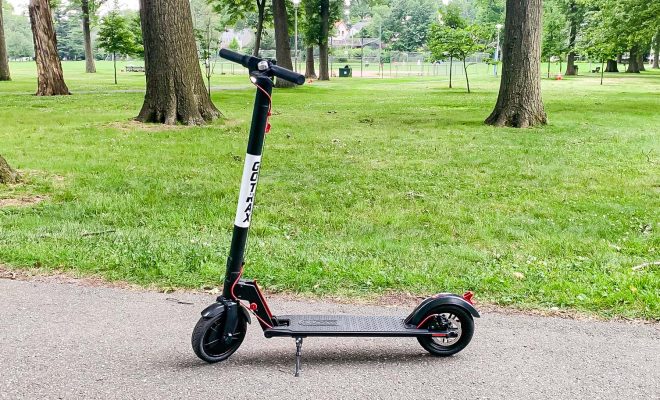 As more and more people turn to environmentally-friendly and budget-friendly modes of transportation, electric scooters have gained popularity. One brand that offers a range of affordable electric scooters is GOTRAX, a company based in Dallas, Texas. We reviewed their latest model, the GOTRAX GXL V2 Commuting Electric Scooter, to see if it really is as good as they say it is.
First impressions count, and the GXL V2 certainly makes a good one. Out of the box, it looks sleek and stylish, with a combination of black and silver colours that give it a modern and sophisticated feel. It's also lightweight, weighing in at only 26.4 pounds, making it easy to carry and maneuver.
The scooter is made of high-quality materials that are durable and designed to last. The frame is made of aluminum, which means it's both lightweight and strong. The deck is extra wide, providing plenty of room for riders of all sizes.
One of the best features of the GXL V2 is the powerful 250W motor. It can reach a top speed of 15.5 miles per hour and has a range of up to 12.5 miles on a single charge. The scooter can handle inclines of up to 15 degrees, making it perfect for commuting in hilly areas.
The GXL V2 also has a range of safety features, including a handbrake and an E-ABS anti-lock braking system. The handlebars are also designed to be comfortable to hold and provide a good grip, even in wet conditions. The scooter has a bright LED headlight and a taillight, making it easy to see and be seen by other motorists and pedestrians.
Another great feature of the GXL V2 is its portability. It's easy to fold and can be carried with one hand, making it a great option for those who need to take public transportation or store it in a small space.
Overall, we found the GOTRAX GXL V2 Commuting Electric Scooter to be an excellent option for anyone looking for an affordable, reliable, and stylish electric scooter for commuting. Its lightweight design, powerful motor, impressive range, and safety features make it a top choice in the market. Plus, with a reasonable price tag of $299, it's an affordable option for anyone on a budget. We highly recommend giving it a try!