How to Give Your School District a Tech Makeover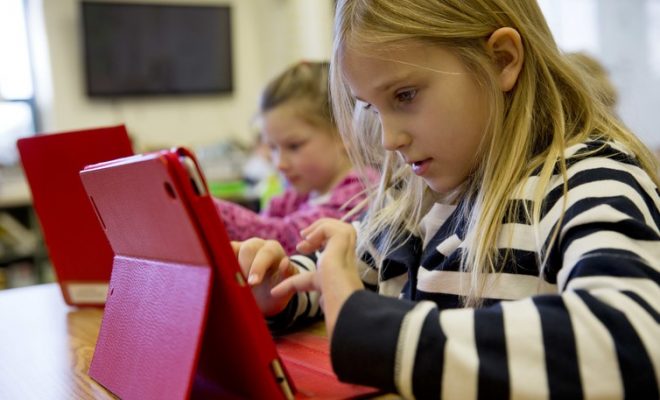 Edtech is transforming education, but not all school districts have caught up with tech trends. Your school district may need a tech makeover, but you may have been delaying the inevitable.
The reasons for waiting for a tech makeover are many, but you can give your school district the tech makeover it needs if you concentrate on students, workflow, funding, and flexibility.
Focus on students
You hear a lot about student-centered teaching. Your district's mission statement and vision probably address it. Pupils need opportunities for collaboration, situations that allow for personalized learning, and an understanding of how they will be measured before they turn in their assignment.
With every edtech solution that you review, look for how well it helps you meet your mission statement and move you closer to your school district's vision.
Be willing to change your workflow
Although instructional styles have evolved as a result of brain-based learning, school districts still organize themselves according to the factory model of education. This structure is controlling and top-down. District leadership makes educational decisions for the campuses. To give your district a tech makeover, allow teachers at the each school to identify the technology they need.
Get the most for your money
Digital data can be useful when it's time to analyze data for attendance and achievement, and your school district collects a considerable amount of data. Your job at the district level is to capture that 30,000-foot bird's eye view of what's going on.
The right edtech tools can help you do that. Immediate and specific feedback is one of the best ways for children to understand their mistakes and correct them. By providing teachers with effortlessly gathered data, you are helping them provide the right type of feedback for their students.
Any tech makeover must allow for the efficient collection and reporting of student data.
Allow for flexibility
As you design your school district's tech makeover, plan for strategic stages that are both dynamic and flexible.
This may include adding servers at your campuses or changing the types of devices your students will use. It's critical to develop a strategic plan that focuses not only on the current year but also on the next several years. Recognize that as you are about to enter each new stage, technology, and your district usage may have changed considerably since you drew up your initial plan, requiring that you be flexible.
Your school district tech makeover begins with concentrating on people and processes.