Gauging the Relevance of the Edtech in Your Classroom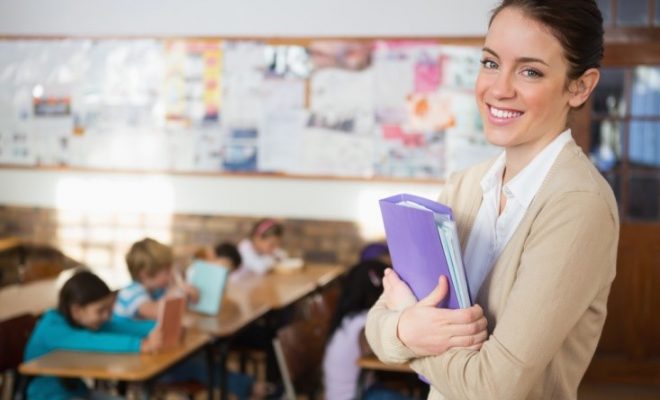 Edtech can satisfy the classroom teacher's desire for bringing technology in the classroom, but how relevant are the tools it offers?
Many teachers want a 1:1 ratio between students and digital tablets because they recognize the potential technology has for augmenting academic growth. Not all schools have reached that goal, however. Limited budgets and fast-growing tech trends often prohibit mass adoption. Therefore, teachers and administrators have to decide which tech tools offer the most bang for the buck.
Who is the edtech for?
When you select edtech options for your classroom, what do you base your decision on?
Some teachers want something that addresses a specific need. Others may prefer edtech solutions that solve several challenges in the classroom, For example, managing student work and data files can be burdensome, but Google Classroom helps with that. Keep in mind that most edtech companies focus on one of two consumers: educators or students.
If the edtech is for teachers, it likely will facilitate their administrative work in the classroom. Examples of teacher-based edtech include grading with machine learning, data analytics for curriculum-based assessments, and apps that assist in documenting academic progress.
Student-based edtech, on the other hand, embraces brain-based learning strategies. These tech tools engage learners in instruction. Look for simulations, options for differentiation, and versatility.
Insist on these edtech characteristics
When determining edtech relevance for your classroom, insist on these attributes.
For teachers:
Intuitive solutions
Teachers don't need more on their to-do lists. They need intuitive solutions that reduce the tasks they have to accomplish. Edtech that simplifies and reduces is relevant to teacher need. That means opting for software that assists with planning, grading, and differentiation.
Professional learning
Missing instructional time is not an option for many teachers. In the past, teachers took professional days to attend training and remain current in their field. Now learning can be flipped for teachers, too. Teachers can continue their instruction with students. Outside the instructional day, they access professional development in online simulations, professional learning communities, and opportunities for embedded learning.
For students:
Adaptive learning
Adaptive learning adjusts itself. It meets students where they are. Machine learning makes it possible to assess what students know, suggest next steps in instruction and measure success. Software programs adapt to the responses of students, tracking their answers and personalizing lessons.
Gamification
One of the characteristics of brain-based learning is using socialization as a learning tool. Relevant edtech solutions for students include gamification as a way to engage with, explore, and collaborate with peers in learning environments.
Creative options
Look for characteristics that allow for creativity. Storytelling apps and vlogging are two of the ways edtech can encourage creativity in students. There are also plenty of apps for art and music, and creative software can be a tool for boosting creativity in completing projects.
In conclusion
Teachers and students alike need relevant edtech in the classroom, but they shouldn't choose their solutions based on impulse. Instead, they should consider the attributes they need most, selecting edtech that will enhance their work and augment student learning.
Only then will edtech be relevant in school.